Progressivism in the Church
Church Revolution in Pictures
Photo of the Week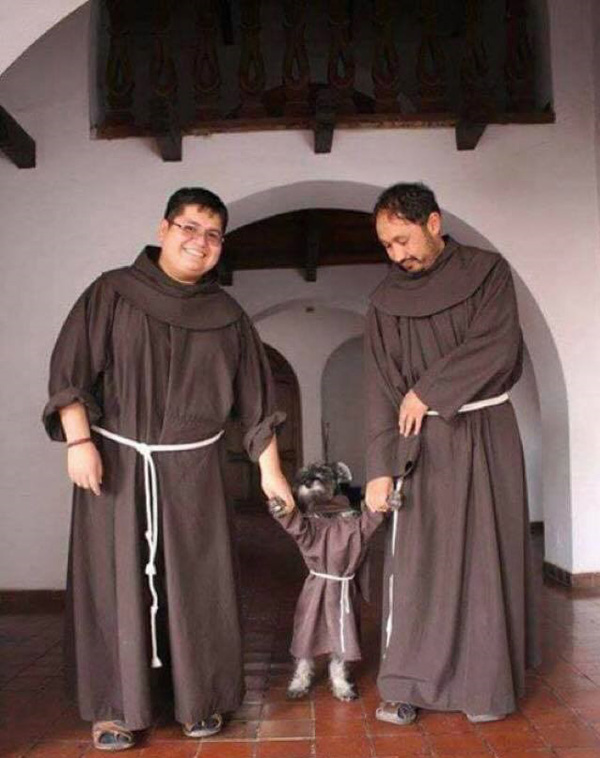 Franciscans in Bolivia dress dog in their habit
In San Francisco Monastery in Cochabamba, Bolivia, the Franciscan monks adopted a dog. Nothing wrong with that. However, now the desecration starts: They dressed the animal in their habit and additionally named it Fray Carmelo.

If the habit is the symbol of the Franciscan vocation, then to dress an irrational creature in it is to say that this vocation is worth nothing. It is a way to make people laugh at such a great mission and a way to doom that habit to be worn in the most dirty and prosaic situations.

By calling the dog Fray Carmel, the Franciscan are also disparaging the Carmelite Order, which traditionally had a monastic life with many points similar to the Franciscans. It seems a quite disgraceful way to refer to the members of their sister order as dogs.

But no one is paying attention in these serious desecrations, because it has become politically correct to idolize animals. So, TVs and newspapers are applauding – "How cute! How lovely!" – this idiotic and disrespectful decision of the Bolivian Franciscans.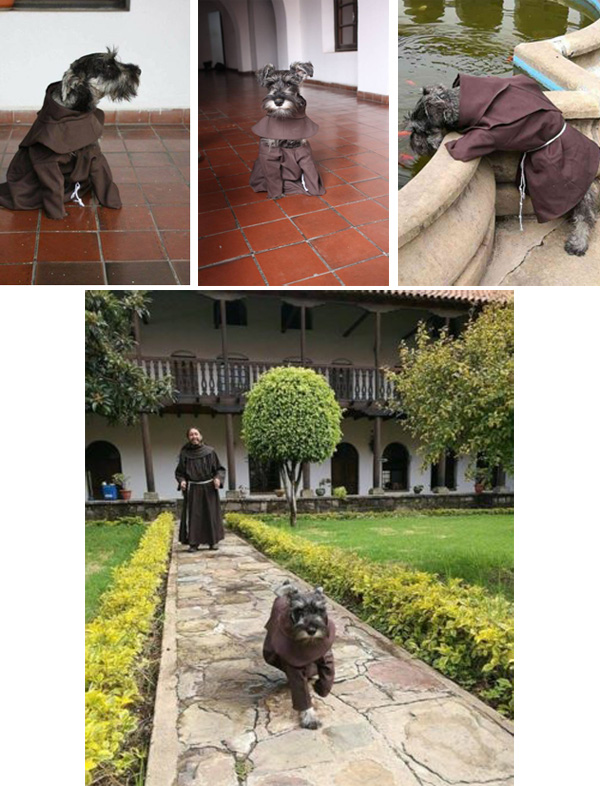 Posted April 2, 2017
________________________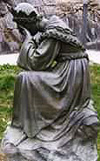 Our Lady of La Salette,
restore the Holy Church.
________________________