Progressivism in the Church
Church Revolution in Pictures
Photo of the Week
Nuns initiated in the cult of the 'sacred cow'
In late April, six Catholic nuns from Yogyakarta, Indonesia, visited a Hare Krishna center in the area to learn about this sect and practice Yoga exercises. They spent two days there following various beginner classes of the sect.
On the morning of the second day, they expressed a great interest in learning about the cult of the sacred cow and its relationship with other Hindu divinities.
Above
, one of the nuns joyfully displays a book on the 'sacred cow' that an adherent of the sect gave her.
Hare Krishna is a branch of Hinduism that imagines Krishna is the highest form of god. Each man is a spark of this divinity and must be reintegrated with it by means of exercises, songs and dances that promote consciousness of this immanence. Hence the official name of Hare Krishna - International Society for Krishna Consciousness - ISKCON.
Below center
is guru Prabhupada, who founded the Hare Krishna sect in New York in 1966.
Hinduism in general and the Hare Krishna in particular adore the cow as an incarnation of the goddess Kamadhenu. The cow is also often linked to the god Krishna in Hindu mythology.
To find nuns being initiated in the idolatrous cult of the 'sacred cow' is another rotten fruit of Vatican II and an almost inevitable consequence of its inter-religious dialogue with pagan sects.
Video
here
.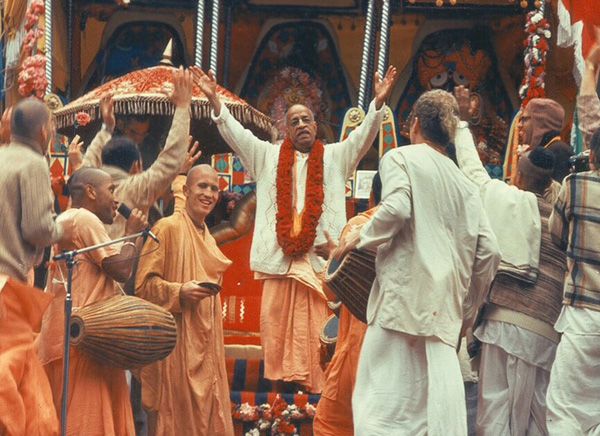 Posted May 29, 2016
________________________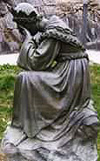 Our Lady of La Salette,
restore the Holy Church.