Progressivism in the Church
Church Revolution in Pictures
Photo of the Week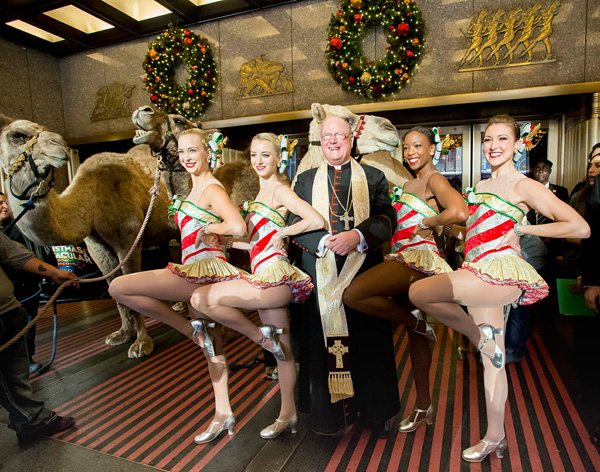 Card. Dolan embraces the Rockettes
It has been a more than 30-year custom for Radio City Music Hall in New York to make a "living Nativity" scene in preparation for Christmas. This year four Rockettes – an American version of the French Cancan dancers of the Moulin Rouge cabaret – were present to welcome the animals in the building's lobby.

On November 5, 2015, Cardinal Timothy Dolan, Archbishop of New York, passed by at that exact moment to "bless the animals." So – what a coincidence! – he also met the Rockettes and took advantage of the opportunity to embrace them and have them rub their thighs and buttocks on his cassock.

We all know that what inspired the "conservative" Cardinal was exclusively his ardent zeal for the glory of God and his great care for the salvation of the souls. These concerns were the only thing that led him to bless the three camels, some sheep and a donkey so that New Yorkers might view the show and be spiritually prepared for a holy Christmas...

What a good example! What a grace to have such a chaste and restrained Cardinal following in the moral footsteps of our austere and serious Pope!



Posted November 15, 2015
___________________________
________________________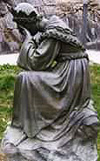 Our Lady of La Salette,
restore the Holy Church.