Progressivism in the Church
Church Revolution in Pictures
Photo of the Week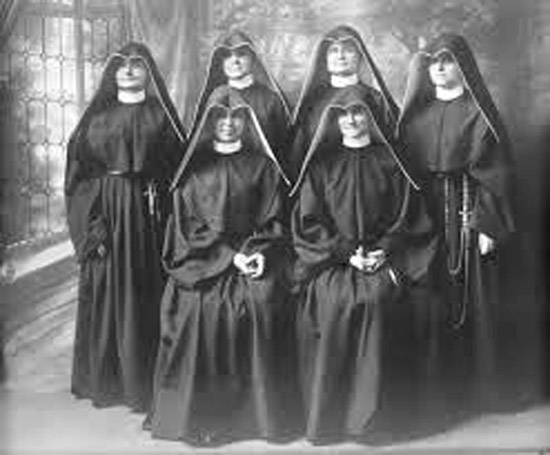 Loreto Sisters, from seriousness to frivolity
In the photo above we see the Loreto Sisters as they were in 1915, when they founded the Loreto College in Webster Groves, Missouri. Later it would become Webster University.

The habit of the sisters reflects the extreme seriousness of their lives dedicated to serve Our Lord in the field of education. Their faces are affable and at the same time express resolute wills turned toward accomplishing the sacred mission they received.

In the first row below, a photo of the late '50s, the habit remains essentially the same but the spirit is already changing: The faces are more optimistic and turned toward pleasing their audience. In the third row, a photo of the early '60s, the smiles are present on the faces of all the sisters, and we see the Congregation working to indirectly help the electoral campaign of Robert Kennedy.

The fourth row shows a photo of 1968, giving proof of the total revolution made in religious orders after the Council. The long veil that fully covered the hair, neck and part of the face has been discarded, and a short veil showing the face, neck and part of the hair took its place, thus obliging the sisters to be concerned about hairstyles and cosmetics.

The solemn floor-length habit with a large Rosary hanging from the belt also changed radically. It was replaced with a '50s-style conservative black dress with the hemline a little below the knees, showing part of the legs and the shoes. Again, the new look obliged the sisters to shave their legs and look for fashionable hosiery and shoes.

In the fifth row, we see the inevitable consequence of the change of habit and the winds of adaptation to the modern world coming from Rome: The sisters start to engage in the secular sports. In 50 years, how far they have fallen from that initial ideal of the founders of the Loreto College!

But the descent continued... The three last rows show us the Sister of Loreto today. The veil, habit and religious symbols have been completely abandoned. A Loreto sister looks like any old woman of her time. No more seriousness or real idealism, but the frivolous desire to look worldly.

Their goals? Feminism, the defense of homosexuality, New Age or Buddhist spirituality and the promotion of a leftist political agenda.

The same winds of aggiornamento that destroyed the Sisters of Loreto in the U.S. and around the world did the same to almost all the religious institutions of men and women in the Church. If the worst enemy of the Catholic cause had devised a plan of destruction, he would not have done it differently.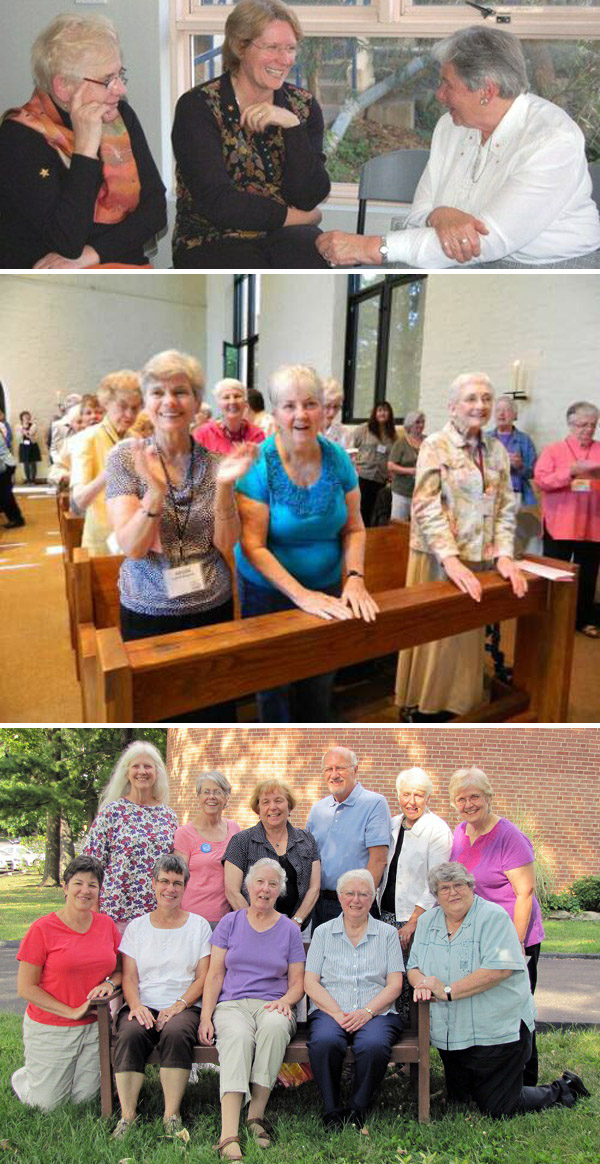 Posted November 23, 2014
________________________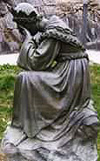 Our Lady of La Salette,
restore the Holy Church.