Progressivism in the Church
Church Revolution in Pictures

Photo of the Week


A tribal Mass in New Guinea
You are looking at a Mass celebrated in Papua New Guinea by priests of the Society of Our Lady of the Most Holy Trinity.

Above, two priests and two nuns acting as acolytes wear feathers on their heads. Below first row, a photo taken from a distance reveals that aborigines were also admitted in the presbytery, Second row, a procession brings the Offertory gifts.

Examples like this of the inculturation commanded by Vatican II are countless.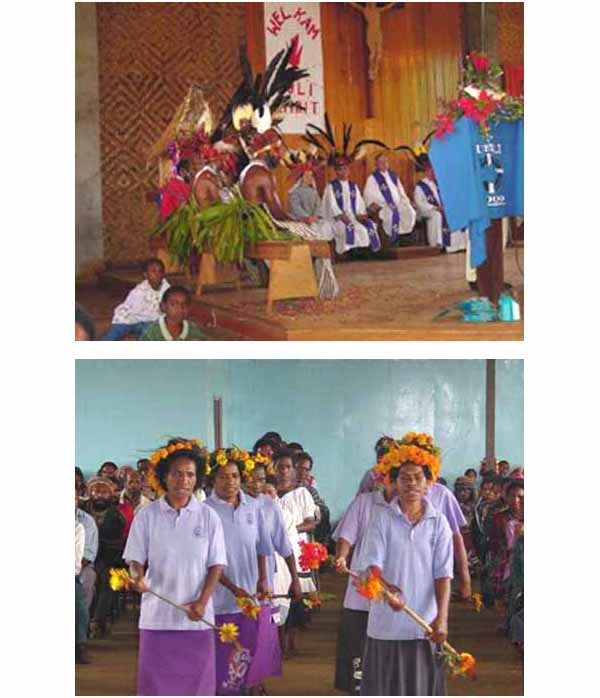 Photos from Inter Multiplices Una Vox
Posted September 27, 2009

Related Topics of Interest

Benedict XVI Initiated in a Pagan Ritual

Bare Breasted Woman Brings the Offertory Gifts for the Pope

Bare Breasted Woman Reads the Epistle for the Pope

JPII Addresses Semi-Naked Native Women

Another Papal Mass at Papua New Guinea

Papua New Guinea Bishops in Tribal Dress

Wojtyla Wearing a Indian Headdress in Brazil

JPII in American Indian Vestments
Pictures | Home | Books | CDs | Search | Contact Us | Donate



© 2002- Tradition in Action, Inc. All Rights Reserved