Progressivism in the Church
Church Revolution in Pictures


Photo of the Week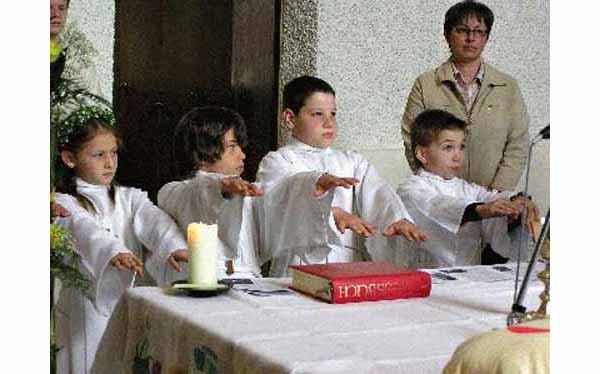 First Communion in Switzerland
In the Catholic parish of the small town of Wuppenau, in the Canton of Thurgau, Switzerland, children make their First Communion.

Applying the progressivist doctrine of the common priesthood of the faithful, children are taught by the local pastor to pretend they are concelebrating the Mass and transubstantiating the bread and wine into the Body and Blood of Our Lord Jesus Christ, which they will then receive in their First Communions. This is what the children above are doing, stretching out their hands over the altar.

Below first row, acting as an acolyte one of the girls pours the consecrated wine into a chalice for the Communion of the children. Second row, a boy playing the role of minister of the Eucharist prepares to give First Communion to the others. Third row, after the ceremony a girl holds a monstrance with the Blessed Sacrament in a garden party atmosphere.

When this kind of ceremony takes place in such a small town, it is the sign that Progressivism has entered even the smallest veins of the Church. It signifies a complete revolution that has been accomplished and that calls out for a proportional counter-action.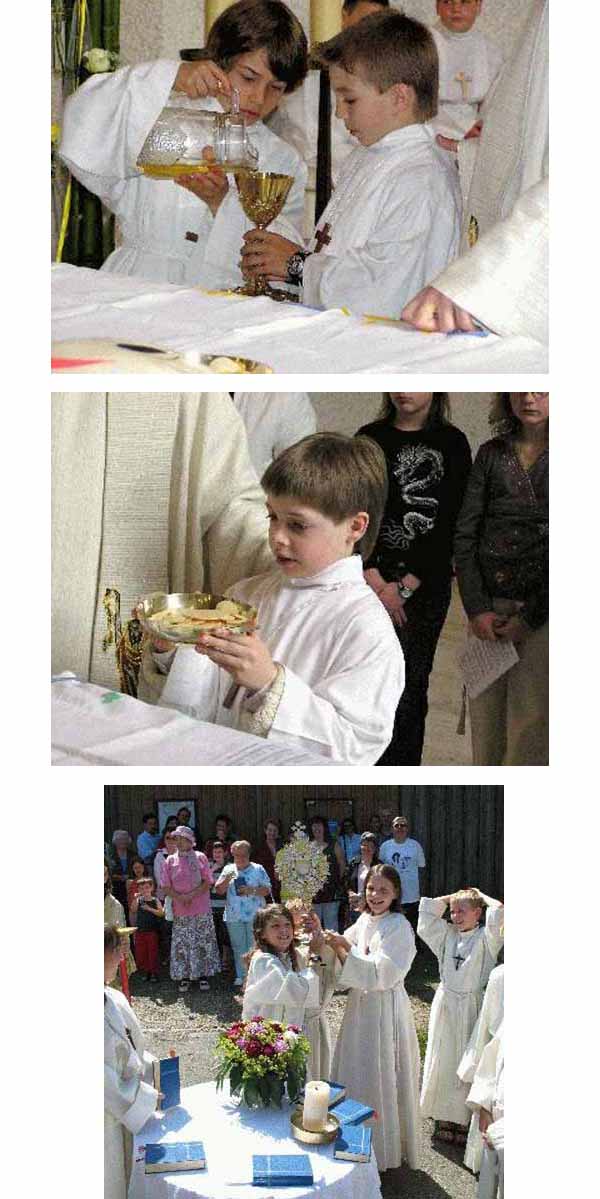 Posted January 4, 2009

Related Topics of Interest

First Communion Trunk Shows

Benedict Gives Communion in the Hand

Proper Dress for Communion

Pope St. Pius X and Communion for Children

Crisis in Catechesis

How to Distinguish the True Faith from Heresy

The Six Marks of the Novus Ordo Mass
Pictures | Home | Books | CDs | Search | Contact Us | Donate



© 2002- Tradition in Action, Inc. All Rights Reserved