Right to Life
Three Pro-Life Women Introduce Legislation to Defund Planned Parenthood
Planned Parenthood claims to have a stranglehold over women, but three pro-life women members of Congress have introduced legislation to defund the nation's biggest abortion company. LifeNews has already profiled two of the pieces of legislation –
one in the Senate
and
one in the House
– that would defund Planned Parenthood of the taxpayer dollars that it receives under Medicaid.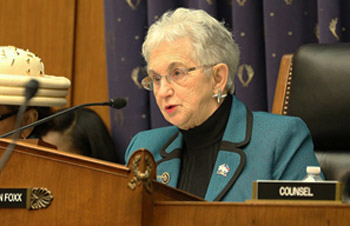 Foxx files legislation to revoke PP's taxpayer funding
Now, pro-life Congresswoman Virginia Foxx of North Carolina has filed legislation that would revoke Planned Parenthood's taxpayer funding via the Title 10 Family Planning program. On Wednesday,
Foxx introduced
H.R. 296, the Title X Abortion Provider Prohibition Act.
Here's more:
The bill would codify President Donald Trump's
Protect Life Rule
that excludes abortion providers, including Planned Parenthood, from receiving Title X funding. The legislation would ban taxpayer-funded family planning grants to groups that perform elective abortions and would also expand reporting requirements for the Department of Health and Human Services (HHS) for more transparency and accountability.
Foxx said in a statement:
"When the Title X Family Planning Program was created in 1970, Congress made it clear that abortion was not an acceptable form of family planning, stating, 'None of the funds appropriated under this title shall be used in programs where abortion is a method of family planning.'
"Since then, the original intent of the law has been undermined as Title X funds have routinely contributed to employee salaries, facility costs, and medical supplies for abortion providers. The Protect Life Rule was an important step to end this exploitation of the law, and the Title X Abortion Provider Prohibition Act will make sure taxpayer dollars don't subsidize abortion providers under any future Administrations."
The nation's biggest abortion company has received billions of taxpayer dollars over the years, but President Donald Trump and pro-life advocates
have made it a priority
to revoke its funding where possible.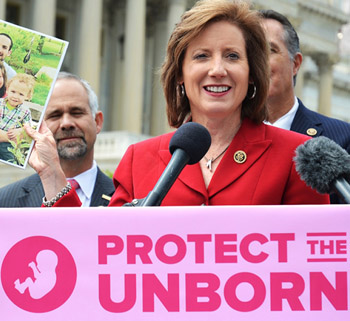 Vicky Hartzler has introduced the 2019 Defund Planned Parenthood Act
In the House, Rep. Vicky Hartzler, a Republican who leads the House Values Action Team, introduced the Defund Planned Parenthood Act of 2019. It would revoke Planned Parenthood funding via Medicaid, while the Trump administration has been working to defund other Planned Parenthood funding streams.
Senator Marsha Blackburn has introduced the same bill in the Senate. The bill, S. 105, the Title X Abortion Provider Prohibition Act, would guarantee those providers would not get funding under Title X of the Public Health Service Act.
"Tennesseans and the American people do not want their tax dollars funding abortions," Senator Blackburn said in a statement, "They have made this position clear time and again. Hardworking taxpayers do not want to subsidize the business of abortion providers and entities such as Planned Parenthood."
National Right to Life Legislative Director Jennifer Popik, told LifeNews there is a partisan divide on whether the abortion giant should be funded.
"Most Democrats in Congress think Planned Parenthood can do no wrong. Congresswoman Hartzler knows better and we thank her for her leadership in working to defund America's largest abortion provider."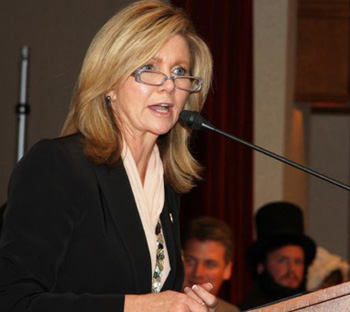 Marsha Blackburn of Tennessee introduced the same bill in the Senate
Popik said Planned Parenthood continues to downplay abortion's significance to its bottom line, recycling the much-debunked statistic that abortion constitutes merely 3% of its services. As National Right to Life has analyzed previously, this is a statistical artifice that even Planned Parenthood's media allies are reluctant to defend.
The data show abortion still plays a huge role in Planned Parenthood's mission and policies, not to mention its bottom line. Planned Parenthood now performs more than a third of all abortions in the United States and continues to be its biggest defender in the legislature and the courts.
In fact, according to their own annual report, Planned Parenthood and its affiliates last year received $543.7 million, or 37%, of its total in revenues funding from federal, state and local grants and payments. Under the newly introduced legislation, all funds that are no longer available to abortion providers, including Planned Parenthood, are explicitly made available to other eligible entities to provide women's health care services.
The abortion corporation
remains funded
despite the partial government shutdown.
The House has approved bills to defund Planned Parenthood only to see
Senate Democrats kill them
.
Last time, Senators voted 45-48 on the defunding amendment, with 60 votes needed to add the provision into a government spending bill. Every Republican voted for the defunding amendment but pro-abortion Republican Senators Susan Collins (Maine) and Lisa Murkowski (Alaska) joined all Democrats to vote against it.
Planned Parenthood has about $100 million fewer tax dollars to abort unborn babies across the world, thanks to the Trump administration.
The funding cut to the International Planned Parenthood Federation (IPPF) is the result of the Mexico City Policy, which President Donald Trump
signed
during his first week in office. The policy prohibits taxpayer funding to international groups that promote and/or provide abortions overseas.
IPPF told
ABC News it is losing an estimated $100 million in U.S. funding as a result. Democrats last week
passed a bill
to restore that funding but President Trump threatened to veto it.
Meanwhile, the United States spends about $260 million in Title X funds annually for family planning for low-income individuals, and Planned Parenthood is a huge recipient of those funds, receiving as much as $50-$60 million annually.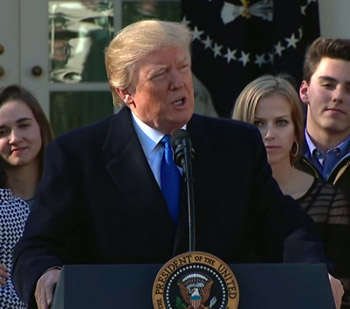 One of Trump's first acts was to prohibit tax dollars for groups promoting or providing abortion overseas
But
under the proposed "Protect Life Rule
," Planned Parenthood and other abortion businesses would not receive any of those tax dollars unless they completely separate their abortion business from their taxpayer-funded services.
In addition, in 2017, the Trump administration
cut millions
of dollars in grants to Planned Parenthood through the failed Teen Pregnancy Prevention Program. HHS spokesman Mark Vafiades told the New York Times last year that there is very little evidence that the program was successful. However, the abortion chain recently filed a lawsuit challenging the cuts.
Planned Parenthood is the largest abortion business in America, aborting approximately 320,000 unborn babies every year. Its most
recent annual report
showed a record income of $1.46 billion, with about half a billion dollars coming from taxpayers.
In December, the U.S. Department of Justice said it is
investigating
whether the abortion chain illegally sold aborted baby body parts.
This article was first published on LifeNews.com on January 11, 2019
Posted January 14, 2019