Forgotten Truths
Capitalism Is Not Vicious by Nature

Against the socialist accusations by Pope Francis against Capitalism, we post another papal document that justifies this regime.
It is Pope Pius XI that reinforces the doctrine already taught by
Pope Leo XIII
on the matter and gives the warning repeated by
Pius XII
that it is not to be condemned in itself.
Pope Pius XI
"With all energy Leo XIII sought to adjust this economic system according to the norms of right order; hence
it is evident that this system [Capitalism] is not to be condemned in itself. And surely it is not of its own nature vicious.
It only violates the upright order when capital enslaves the workers or the proletarian class with the aim and under such terms that business and all economic development falls into its control and acts to its advantage, despising the human dignity of the workers, the social function of economy and social justice itself, and the common good."
Pius XI, Encyclical Quadragesimus annus, of May 15, 1931,
São Paulo: Paulinas, 1969, § 101, p. 43.

Posted April 23, 2016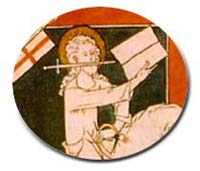 ______________________
| | | |
| --- | --- | --- |
| Volume I | Volume II | Volume III |
| Volume IV | Volume V | Volume VI |
| Volume VII | Volume VIII | Volume IX |
| Volume XI | Special Edition | Special Edition |