The Power of the Family over Our Actions
One of the favorite tenets of Liberalism is the notion that each man can make - or remake himself exactly as he chooses. In fact, we are all deeply influenced by our family habits, customs and past deeds. This is what the great St. Francis de Sales reminds us in the funeral sermon he gave for Philip Emmanuel of Lorena, Duke of Mercoeur, in 1602:



St. Francis de Sales


I deem it opportune to speak of your family line, even though it seems to many of us – who do not belong to the nobility – that we alone are responsible for our actions. In truth, the family has much to do with us and exercises a great power over plans, and even over our own actions – be it through the affinity of passions that we often inherit from our ancestors, be it through the memory we conserve of their deeds, or be it through the good and more appealing nourishment of soul that we receive from it.



(Oeuvres de St. François de Sales, Evêque de Genève et docteur de l'église,
Annecy: J. Niérat, 1896, t. VII, Sermons, vol. 1, p. 413)


Posted March 21, 2009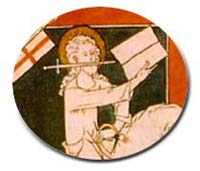 Related Topics of Interest

Admiration and Affection in the Family

The Role of the Father in the Family

The Clan and the Family

Patriarchs in the Middle Ages and in Rome

Why the Silence of Scripture on St. Joseph?

The Holy Family Belonged to a Royal House

God Wanted to Give Jesus Christ Nobility of Blood