St. Francis of Assisi used to exhort his brethren frequently to guard and mortify their senses with the utmost care. He especially insisted on the custody of the eyes, and he used this parable of a King's two messengers to demonstrate how the purity of the eyes reveals the chastity of the soul.
A certain pious King sent two messengers successively to the Queen with a communication from himself. The first messenger returned and brought an answer from the Queen, which he delivered exactly. But of the Queen herself he said nothing because he had always kept his eyes modestly cast down and had not raised them to look at her.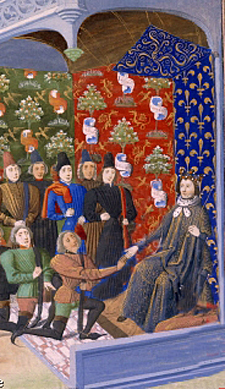 The King receives the two messengers

The second messenger also returned. But after delivering in a few words the answer of the Queen, he began to speak warmly of her beauty. "Truly, my lord," he said, "the Queen is the most fair and lovely woman I have ever seen, and thou art indeed happy and blessed to have her for thy spouse."

At this the King was angry and said: "Wicked servant, how did you dare to cast your eyes upon my royal spouse? I believe that you may covet what you have so curiously gazed upon."

Then he commanded the other messenger to be recalled, and said to him: "What do you think of the Queen?"

He replied, "She listened very willingly and humbly to the message of the King and replied most prudently."

But the Monarch again asked him, "But what do you think of her countenance? Did she not seem to you very fair and beautiful, more so than any other woman?"

The servant replied, "My lord, I know nothing of the Queen's beauty. Whether she be fair or not, it is for thee alone to know and judge. My duty was only to convey thy message to her."

The King rejoined, "You have answered well and wisely. You who have such chaste and modest eyes shall be my chamberlain. From the purity of your eyes I see the chastity of your soul. You are worthy to have the care of the royal apartments confided to you."

Then, turning to the other messenger, he said: "But you, who have such unmortified eyes, depart from the palace. You shall not remain in my house, for I have no confidence in your virtue.



The Works of the Seraphic Father St. Francis of Assisi,
London: R. Washbourne, 1882, pp. 254-255
Posted on September 27, 2008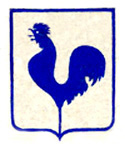 Related Topics of Interest

Naivety or a Higher Understanding of Things?

The Eyes and the Gaze

Four Ways to Discern a Man's Soul by His Appearance

The Eyes Are the Mirror of the Soul

The Face Reveals the Heart of the Man

Acrobatics at the Vatican