Ranulf Count of Chester, founder of the Cistercian Abbey of Dieulacres in North West England, was returning from the Crusade in which the Catholics had conquered Damietta (1219) from the Sultan of Egypt. There he had covered himself with glory on the battlefield.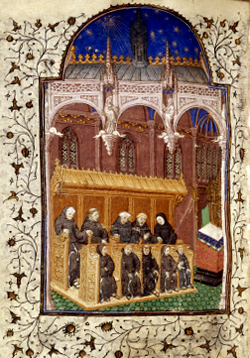 Monks singing the Divine Office

On the return trip over the Mediterranean, a violent storm fell, threatening to destroy the ship on which he traveled. It was almost 10 o'clock at night, and as the danger increased by the moment, the Count exhorted his fellow travelers to redouble their efforts for another minute, promising that the storm would stop. Even more than the others, he labored to maneuver the ship from sinking.

Shortly the wind stopped and the ocean became calm. When the ship captain asked Ranulf why he had ordered them to work for just another minute.

The Count replied: "Because at that moment, the monks and other religious that my ancestors and I established in various places would begin to sing the Divine Office. Since I knew they would be praying for me, I trusted Heaven that, thanks to the graces earned by them, the storm would stop.



Based upon and translated from
Charles de Montalembert, Les Moines d'Occident,
Paris: Lecoffre, 1860, vol. VI, p. 35

Posted May 3, 2008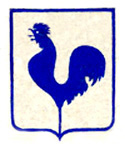 Related Topics of Interest

The Middle Ages, a Forest Filled with Symbols

Departure for the First Crusade

Theophilus: The Monk who Sold His Soul to the Devil

Naivety or a Higher Understanding of Things?

The Roses and the Rosary