Catholic Virtues
True & False Paths to Happiness - V
Calmness, an Integral Part of Innocence
Possessing innocence is important to have a first crystalline notion of the original perfection of all things. Naturally, this notion is more lucid in some, less lucid in others, in accordance with grace and nature. In a child, it is generally an unconscious notion.
This
first innocence
makes the psychological sense very acute, although generally it becomes duller with time. On the other hand, there is a childlike lucidity that maturity can later bring to its plenitude.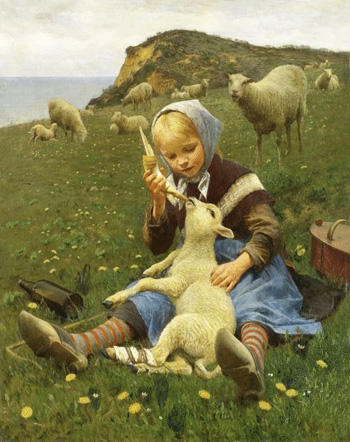 Contemplating nature leads the child to consider the existence of God
If a fundamental order exists in man, it is impossible for him to admit disorder as a normal and fundamental condition of the universe, except in the form of a collateral and limited disaster. In the soul there are the first elements of a rational knowledge, allied to the beginnings of a cognitive love.
As we saw in the
last article
, this first knowledge in appearance seems to have astonishing rational depths and also astonishing non-rational superficialities. It is not well understood how these coexist, but in reality they combine perfectly.
From this action of first innocence, a child blushes when someone tells him that what he did was "ugly." In that early formation, to tell him that something he did is "ugly" has a greater effect than to say that it is "wrong." This is very significant.
Innocence is, therefore, a type of covenant with God that all souls had in their early childhood. There is in it something like the famous scene of God walking with Adam in Paradise. It is a primordial grace, where the Creator is pleased to converse with his creature, the Author with his work. (Cf. Gen 3:8)
Nostalgia for the first innocence
For example, after many victories and successes as an adult, Napoleon acknowledged that the happiest day of his life was the day of his First Communion. Napoleon, who crowned himself at Notre-Dame as Emperor! This says a lot. It is an eloquent testimony.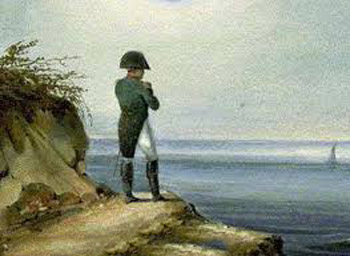 Napoleon: 'The happiest day of my life was my First Communion'
Also René de Chateaubriand, famous for being one of the greatest French authors, says something similar. Consider this passage describing his memories of his First Confession and First Communion:
"Arriving at the Church, I prostrated myself before the sanctuary and remained as if annihilated. When I rose up to go to the sacristy where the priest was waiting for me, my knees were trembling. I threw myself at the priest's feet and barely managed to pronounce my
Confiteor
.
"'Good! Have you forgotten anything?' The man of Jesus Christ asked me. I was mute. He asked again, and the fatal "No, no, Father" came out of my mouth. He stepped back ... and was preparing to give me absolution.
"A lightning bolt thrown at me by Heaven would have caused less fear: 'I didn't say everything!' I shouted. This fearsome judge, this representative of the sovereign Arbitrator, whose physiognomy inspired such great fear in me, then became the most tender shepherd. He embraced me and shed tears: 'Come now, tell me, my dear son, courage!'
"I will never have a moment equal to this in my life. If the weight of a mountain had been lifted from my shoulders, my relief would not have been greater. I was sobbing with happiness. ...
"The arm [of the confessor] rose to lower the celestial dew on my head [to give me the absolution]; I inclined it to receive it. I felt that I was participating in the happiness of the Angels. I left and rushed into my mother's bosom, who was waiting for me at the foot of the altar. I did not look the same to my teacher and colleagues. I walked with a light step, my head high, a radiant air, with all the triumph of repentance. ...
"On this day [of my First Communion] everything was from God and for God. I know perfectly well what faith is: The Real Presence of the Victim in the Holy Sacrament of the altar was as sensible to me as the presence of my mother beside me. When the Host was deposited on my lips, I felt myself completely illuminated from within. I trembled with respect, and the only material thing that occupied me was the fear of profaning the Holy Bread." (
Memoires d'Outre-Tombe
, Librairie Générale Française, 1973, pp. 103-105)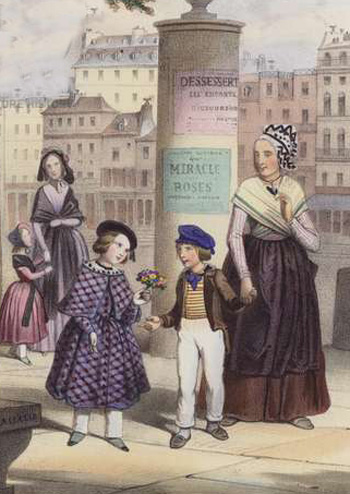 A young girl gives her bouquet of flowers to a peasant boy
A good child has a type of opening of soul that he almost unaware of. It is sweet, affable, with a ready facility to give what he has. A good child, for example, likes to make small drawings that he then wants to give as gifts to others.
He has a great sense of admiration for his elders. He tries to see them in their best aspects and is charmed by these aspects.
Let us take a child of age three or four. One of the things that best characterizes innocence – the most profound, elementary and, so to speak, virginal innocence – is a certain calm.
The child of that age (in the days when there was no TV, of course) has a calm where nothing agitates him and he generally does not cling nervously to anything.
So when, for example, his parents deny him something he wants, he can insist or cry, but there is a tone that his temperamental state does not take: that of hatred. Neither hatred nor agitation.
Calmness, an integral part of innocence
Is the "golden boy" who contemplates the Queen calm? (in the
photo in a previous article
) He has a full vitality, but he did not lose his calmness.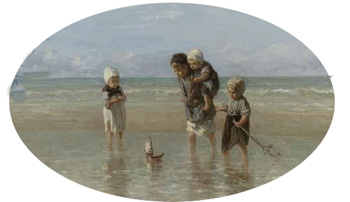 A mark of innocence: calmness even in play
Calmness, in fact, is an integral part of innocence.
There is even a way of being apprehensive and of becoming angry where a child does not lose his self-control. This also can be called calmness. It is not a matter of being tense or relaxed, but rather of maintaining a state of mind where the whole temperament – all the instincts, all the sensibilities – react in a way that is entirely proportional to what is placed before him. In that sense, calmness is a part of innocence.
In fact, bearing in mind the theme of happiness, it is worth remembering that calmness is the greatest pleasure in life. Those who do not understand this do not understand anything: They do not know how to live.
The communicative figure of calm
par excellence
is Our Lord Jesus Christ. He is calm, in all possible senses and gradations of the word calm, at every moment. The Shroud of Turin communicates this calmness.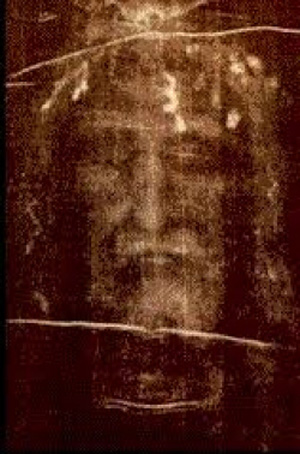 The Shroud of Turin communicates a majestic calmness
Continued

Posted March 6, 2020