Saints of the Day
St. Dionysius of Corinth - March 8
Biographical selection:
St. Dionysius, Bishop of Corinth, is considered one of the most illustrious Prelates of the 2
nd
century. The countless letters he wrote to Bishops and individuals offer a remarkable example of virtue and erudition.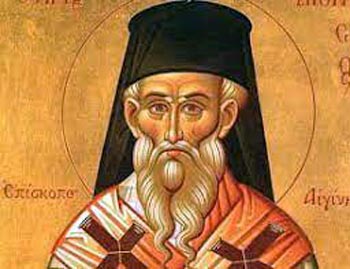 St. Dionysius of Corinth
Writing a letter to St. Philippos, Bishop of Crete, St. Dionysius exhorted him to consider the weakness of the common man and not to impose the yoke of virginity and perpetual continence upon all of the faithful, presenting it as if this were absolutely necessary for salvation.
The answer of St. Philippos, a man of a great eloquence and one the most remarkable personalities of his century, is quite interesting. After expressing great esteem and respect for St. Dionysius, he asked the latter to provide the people with stronger nourishment and to suggest other ways to exercise them on the path of perfection, so that they would not be fed on the milk of babes and grow old in the infant stage of the spiritual life without aspiring to perfection.
Later, in a letter to Pope Soter, St. Dionysius explained that some of his previous letters to the Pontiff had been adulterated: "Apostles of the Devil changed other letters that I wrote, adding or subtracting parts so that they would look favorable to the errors they preach. May they be cursed! We should not be surprised to see this procedure of altering the writings of a lower authority since they had corrupted the Holy Gospels themselves to favor their interest."
Comments of Dr. Plinio:
I am not sure if the matter is clear to all of us, so let me explain it.
St. Dionysius became aware that St. Philippos was preaching that everyone in society should remain single. So, St. Dionysius wrote to him a very reasonable letter stating that it was not possible for everyone to be single. It calls for a very high degree of virtue that, taking into consideration human weakness, cannot be recommended for everyone.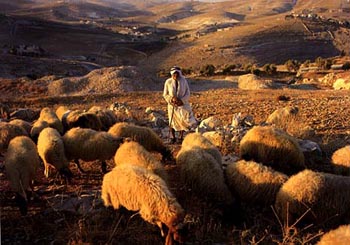 The spiritual shepherd should demand great effort & high virtue from the flock
The answer of St. Philippos was notable. After paying his respects to St. Dionysius, he basically said: It is not worthwhile to preach only the rights of common virtue. He recommended that St. Dionysius preach the practice of stronger virtues to the people because it behooves the shepherd to encourage perfection. Therefore, the shepherd should request from the flock greater effort and all the high practices of virtue that the love of God can inspire.
He continued: The danger is that, by preaching only the normal virtue, you, St. Dionysius, are giving your flock milk for all their lives so that they grow old remaining in the infancy of their spiritual lives. This is not desirable. They will be spiritual infants all their lives.
Someone could ask me: So, is St. Philippos making a public reprimand of St. Dionysius?
I respond: The Saints are not persons who never receive reprimands. The Saints are persons who, when they receive a merited reprimand, accept it and take advantage of it. And this is what St Dionysius did.
I believe that I have already mentioned to you a famous letter in which St. Gregory VII said very hard things to St. Peter Damian. The latter went to France and did some things that could well be called middle-of-the-road. St. Gregory VII reprimanded him very severely for this lack of zeal.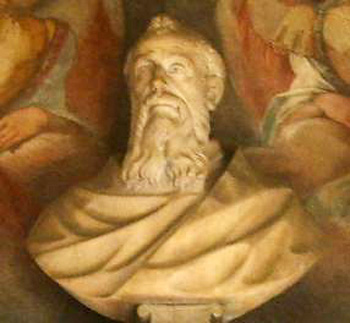 St. Peter Damian, scolded by the Pope for lack of zeal, corrected himself
St. Peter Damian recognized his mistake and wrote back to St. Gregory VII, saying: "For me, you are a Holy Satan who tempts me toward all forms of good. You are right. But it was not necessary to employ such severity; with much less I would have been convinced."
So, he allowed himself to be corrected and acted accordingly.
Who knows if St. Dionysius became a Saint because of this warning of St. Philippos? Or, at the least, became much better than he was before? It is possible. At any rate, the irony employed by St. Philippos was very good.
In the second part of the selection, a much stronger St. Dionysius appears. He cursed those who had corrupted his letters to the Pope so that his words would appear to favor their interests and bad doctrine.
A Catholic contaminated with "
white heresy
" – sentimental piety – normally would say to me: "A Saint never curses anyone. Only bad people like yourself, who have hearts filled of hatred, could curse another person."
I would reply: "But here is the example of St. Dionysius cursing his enemies…"
The white heresy man would reply: "With a man as proud as you, it is not possible to have a discussion..."
This curse shows a very energetic St. Dionysius, much stronger than the Dionysius of the first letter. It is possible that he took this stronger position because earlier he accepted the reprimand of St. Philippos and reacted well. It is a hypothesis that no one can prove or disprove, but it is pleasant for us to imagine that this is what happened.




Prof. Plinio Corrêa de Oliveira
The Saint of the Day
features highlights from the lives of saints based on comments made by the late Prof. Plinio Corrêa de Oliveira. Following the example of St. John Bosco who used to make similar talks for the boys of his College, each evening it was Prof. Plinio's custom to make a short commentary on the lives of the next day's saint in a meeting for youth in order to encourage them in the practice of virtue and love for the Catholic Church. TIA thought that its readers could profit from these valuable commentaries.
The texts of both the biographical data and the comments come from personal notes taken by Atila S. Guimarães from 1964 to 1995. Given the fact that the source is a personal notebook, it is possible that at times the biographic notes transcribed here will not rigorously follow the original text read by Prof. Plinio. The commentaries have also been adapted and translated for TIA's site.