Progressivism in the Church
Church Revolution in Pictures
Photo of the Week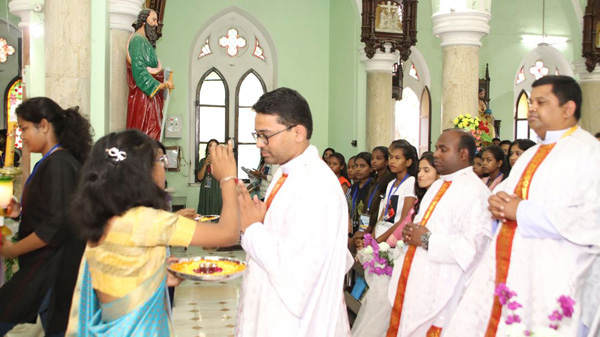 A syncretist Youth Convention in India
In the Regional Youth Convention in the Diocese of Ajmer, State of Rajasthan, India, which took place on October 2-5, 2022, we can notice several signs of religious syncretism.
Above
, we see priests lining up to receive the Hindu
tilak
before entering the altar for the Mass. The
tilak or tilaka
is part of the Hindu ritual. It consists in the marking of a person's forehead with a fragrant paste as a welcome. It is a symbol of the three sacred fires, or the three Vedas, which represent the three powers of will, knowledge and action of the Hindu deity Shiva.
In the
first row below
, we see Bishop Oswald Joseph Lewis and two of his priests around a lamp that will be lit by a woman holding a candle. Although the lamp is surmounted by a cross, this custom of lighting a lamp on the Puja altar is also a Hindu ritual
to signify
the total surrender of oneself to its deities and the desire to burn away one's ego,
second row
.
In the
third row
, we see girls performing in the Youth Convention. They are dancing to the rhythm of the song
Soja Zara
, which narrates the love story between the Hindu deities Krishna and Radha, see
fourth row
.
It is not difficult to conclude that the dialogue between the Conciliar Church and Hinduism in India is quickly sliding into religious syncretism.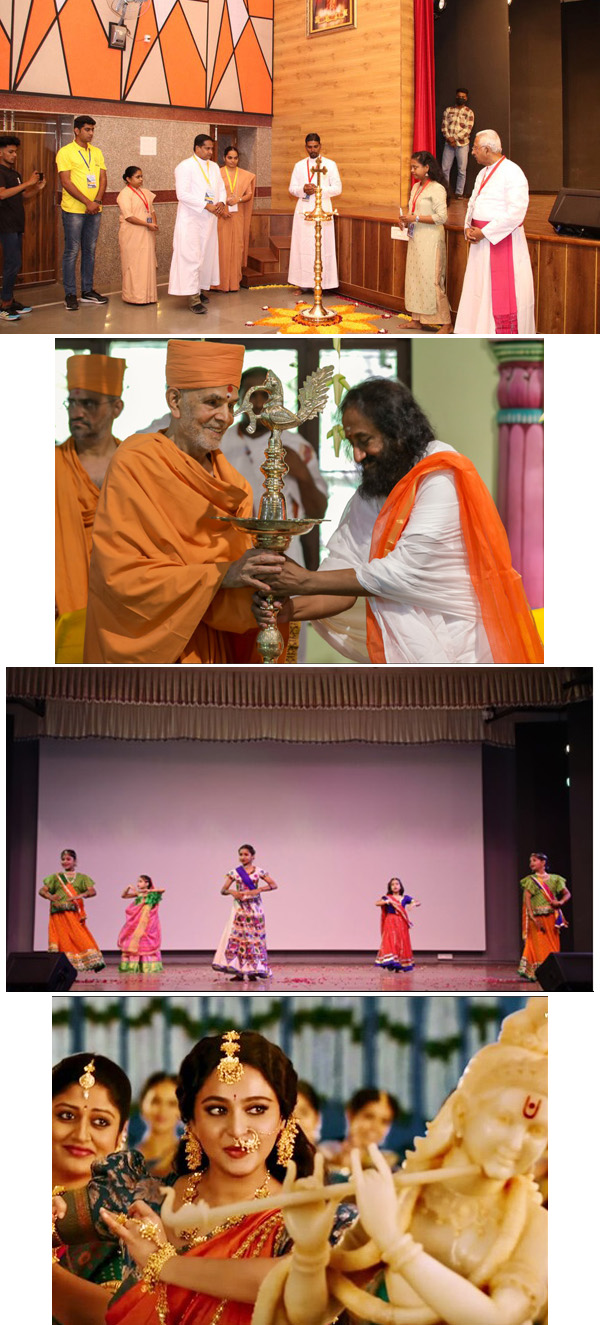 Posted January 8, 2023
___________________________
________________________