Progressivism in the Church
Church Revolution in Pictures
Photo of the Week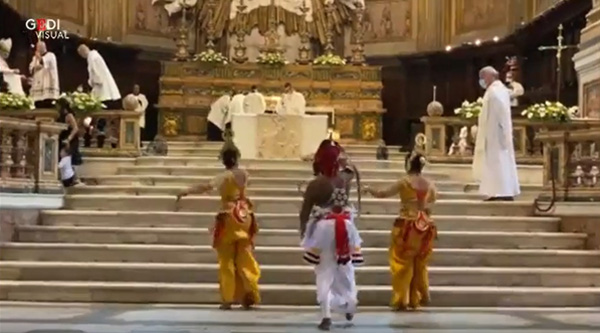 Mass with Kandyan dance in Naples Cathedral
Yesterday, August 15, 2020, the Feast Day of the Assumption of Our Lady, Card. Crescenzio Sepe presided over the 11 am Mass in San Gennaro Cathedral, Naples. For a ceremony that took place before the Mass, he invited Sri Lankans to perform their traditional Kandyan dance.
The performance was attended by both Naples Auxiliary Bishops Lucio Lemmo and Gennaro Acampa,
above in the top left
.
The Kandyan dance is a
pagan celebration
that is part of a Buddhist ritual to invoke deities. These deities worshipped by Sri Lanka Buddhism are demons called Yakshas, according to
The Pearl
online magazine.
It was a great offense to Our Lady, made hypocritically as if it were be a homage to her.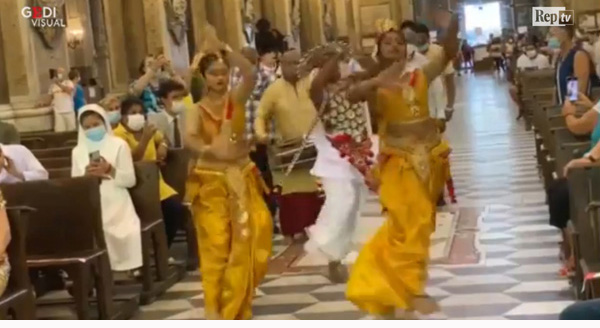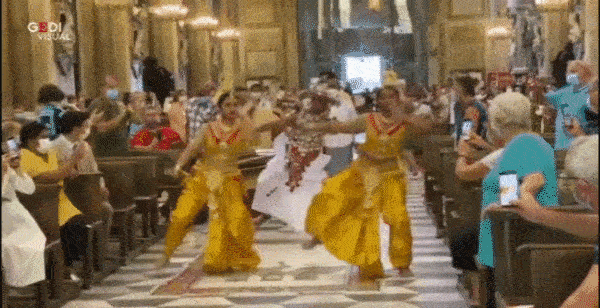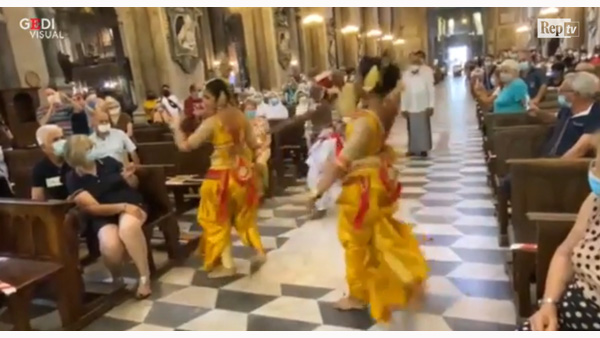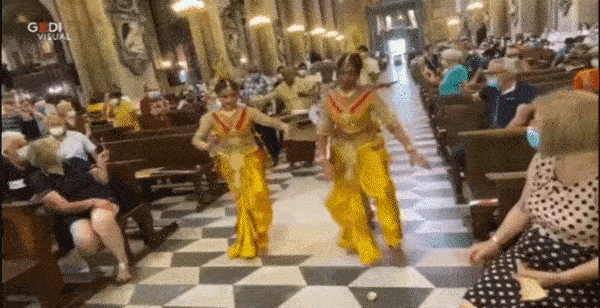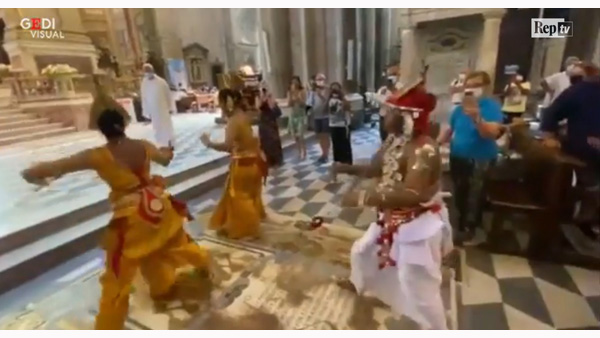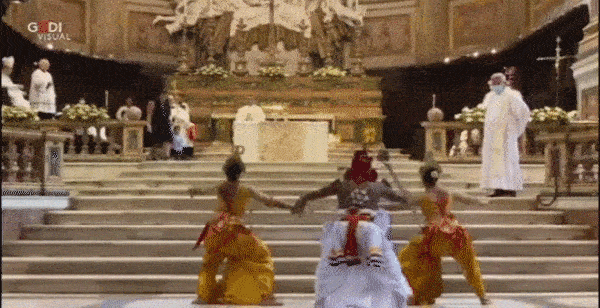 Posted August 16, 2020
________________________