Progressivism in the Church
Church Revolution in Pictures
Photo of the Week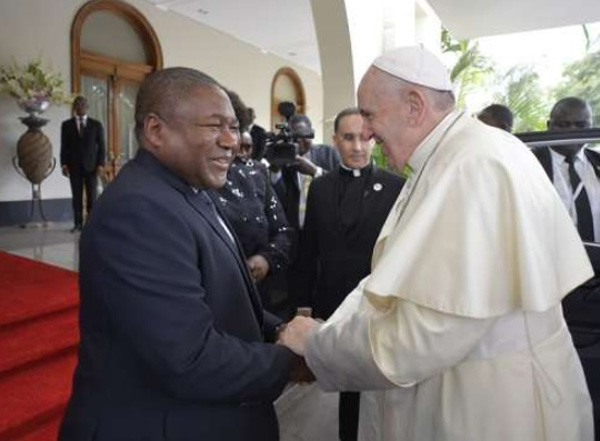 Pope goes to Mozambique to support communist President
On his trip to Mozambique, last Wednesday, Pope Francis gave strong support to President Filipe Nyusi, of the FRELIMO - Mozambique Liberation Front Party.
The FRELIMO has been a Marxist-Leninist movement since its beginning in 1962. It took the power of government in 1975, after the country's independence from Portugal. It faced opposition from another armed movement RENAMO - Mozambique National Resistance. A Civil War shook the country until 1992, when a peace agreement was signed. Then FRELIMO dropped its official references to Marxism-Leninism in its directives and called itself "Democratic Socialism."
In the elections FRELIMO has always been the majority party and never lost power. In 2004, RENAMO accused the government of fraud and entered upon an armed opposition. Thenceforth RENAMO has staged intermittent guerrilla activity against the government.
On August 1, 2019, a peace accord was signed by the leader of RENAMO, Ossufo Momade, and President Filipe Nyusi. A little more than one month later, Pope Francis went to Mozambique to confirm the hegemony of Communism in the country and to condemn any future recourse to armed opposition.
First row below
, Francis assumes his warmest smiles to greet communist President Filipe Nyusi,
second row
, he shuns Ossufo Momade,
first at right
, with his coldest face,
which he reserves
for those whose policies he does not favor.
Third row
, the peace agreement between the leaders of RENAMO and FRELIMO;
fourth row
, the flag of FRELIMO, quite similar to the classical Communist Flag;
fifth row
, a government mural celebrating the military repression of RENAMO;
last row
, a Russian stamp celebrating the FRELIMO movement.

Posted September 8, 2019
________________________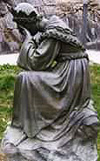 Our Lady of La Salette,
restore the Holy Church.