Progressivism in the Church
Church Revolution in Pictures
Photo of the Week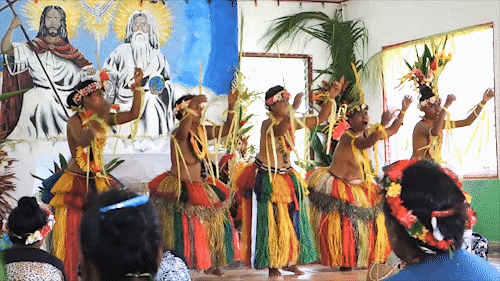 JPII style Easter Mass in Micronesia
On Easter Sunday Mass at Holy Trinity Church in Yap, Micronesia, a liturgical dance with topless women was performed.

Instead of teaching the natives to adopt the modest customs of Catholic Civilization, the Conciliar Church is teaching them to keep their old habits, even when the natives are willing to abandon them. So, under the pretext of preserving native "culture," nudity is entering the ritual of the Mass.

As soon as that this video was spread in the West – as it has been since April 19, 2019, by the website Catholics and Culture from the Jesuit College of the Holy Cross in Worcester, MA – the altar in that Church in Micronesia became transformed into a kind of Moulin Rouge cabaret stage, where the women dancers also performed topless to provoke the clients and entice them to sin.

Regardless of the respect owed to other cultures, the Catholic Church always taught that the exposition of women breasts is objectively immoral and must be forbidden. The norm for missionaries among natives was to combat nudism as much as possible. If they were not successful in this aim, they were instructed to stop working with that tribe.

Now, we see the exact opposite. Missionaries encourage the natives to be nude. It is not rare to find the missionary himself abandoning his cloths to be "inculturated" and mix more "naturally" with the natives.

John Paul II was the champion of disrespecting Catholic standards in this regard. He set the example by allowing topless women at his Masses many times and even gave Communion to them.

We post these documents to show how evil the Conciliar Church has become and to remind Catholics that they have the moral obligation to take a public position of resistance against it.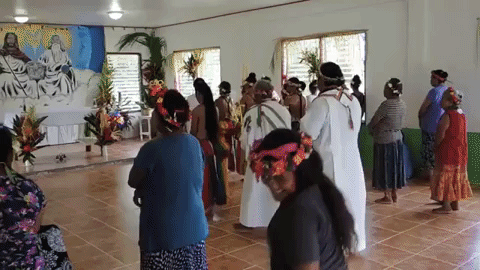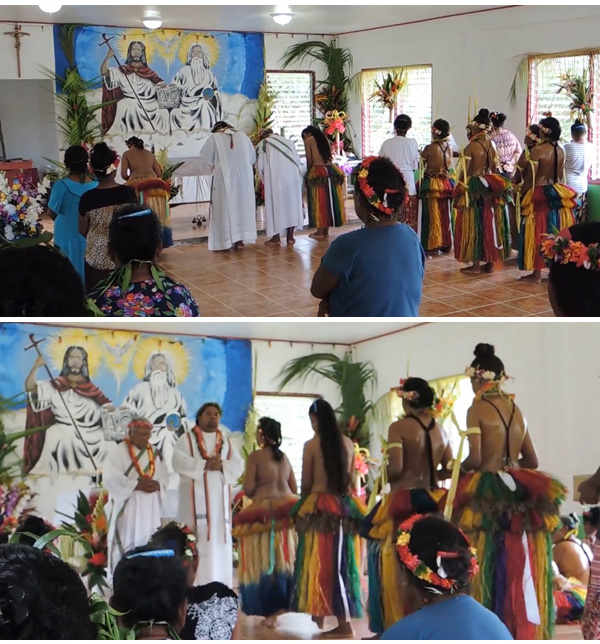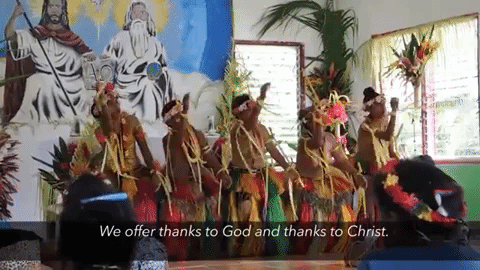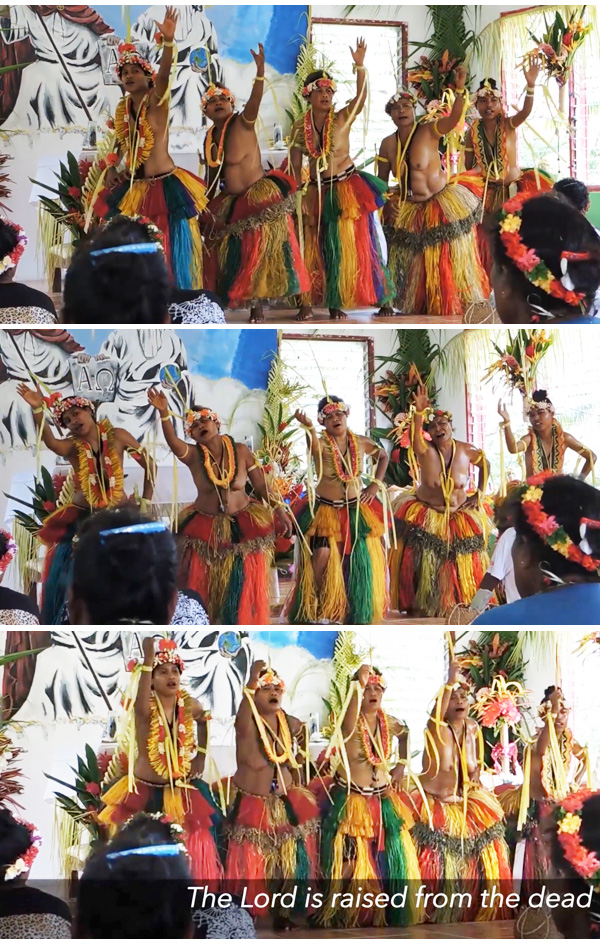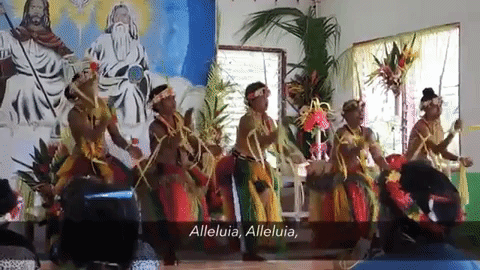 Posted May 19, 2019
________________________