Progressivism in the Church
Church Revolution in Pictures
Photo of the Week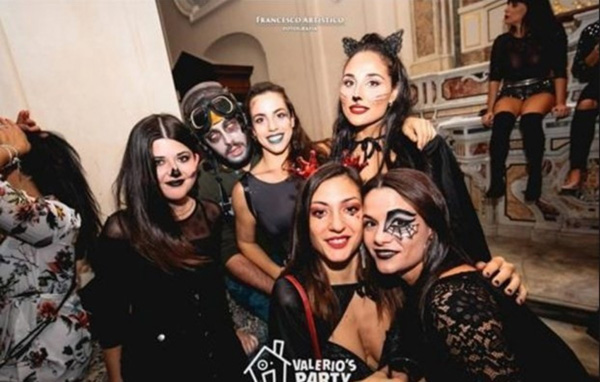 Turmoil over Halloween party in a Naples church
On October 31, 2018, San Gennaro all'Olmo Church was the stage for a bold celebration of Halloween. San Gennaro is a historic church of Naples dating from the 6th century.

The church was transformed into a nightclub with scantily dressed young women sitting on altars and using confessionals as photo booths, men dressed as priests and vampires, and two DJs playing deafening music in the atrium. The party group consumed a large amount of alcohol. Lascivious embraces and kisses were part of the general climate of debauchery. At the end, a simulated hanging of a young woman was staged in the upper choir.

The church had been rented to the Giambattista Vico Foundation for a theatrical show. The result was the one pictured on this page.

Given the turmoil that this profanation is causing, Cardinal Crescencio Sepe, Archbishop of Naples, alleged he did not know about what was planned. The Vatican also now pretends to be "indignant" and promises punishments for the guilty...

We wonder: If the scandalous party had not caused such an uphoar, would Sepe and the Vatican have said or done anyhting?



Posted November 25, 2018
________________________