Progressivism in the Church
Church Revolution in Pictures
Photo of the Week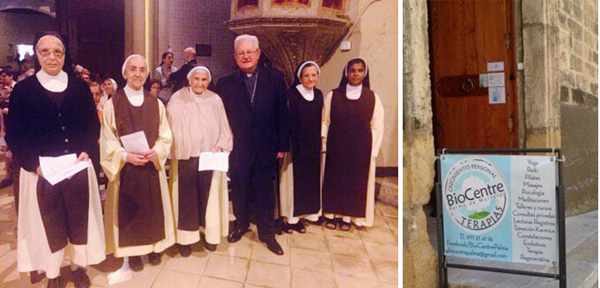 Spanish cloistered nuns rent convent to New Age center
Due to the lack of vocations and the rising age of the six remaining cloistered nuns, the Convent of Santa Isabel in Palma de Mallorca, Spain, of the Order of St. Jerome merged with the Convent of San Bartolomé in the city of Inca.
Above left
, the last ceremony in their chapel in Palma with the local Bishop making the merger official.
Immediately afterwards, the Convent of Santa Isabel was rented to a New Age organ, a Bio Center that offers the public all kinds of occult practices characteristic of that movement.
First row below
, one of its placards offers astrology readings in workshops that supposedly allow women to "clean the energies of pregnancies that were interrupted either voluntarily or involuntarily."
Another placard,
second row
, lists all the "services", to wit: Yoga, Reiki, pilates, massages, psychological counseling, meditation, workshops and courses, private consultations, channeling, Karma healing, astrology readings, Tarot cards, regenerative therapy. A picture collage,
third row
, illustrates some of these New Age practices.
Last row
, a ceremony of the Jeronimas at the Convent of Santa Paula in Seville;
in the insert
, a close-up of their cloistered life. The Order was founded by St. Jerome and is dedicated to honoring God through the Divine Office and solemn Masses.
Other news reports in Spanish can be read
here
and
here
.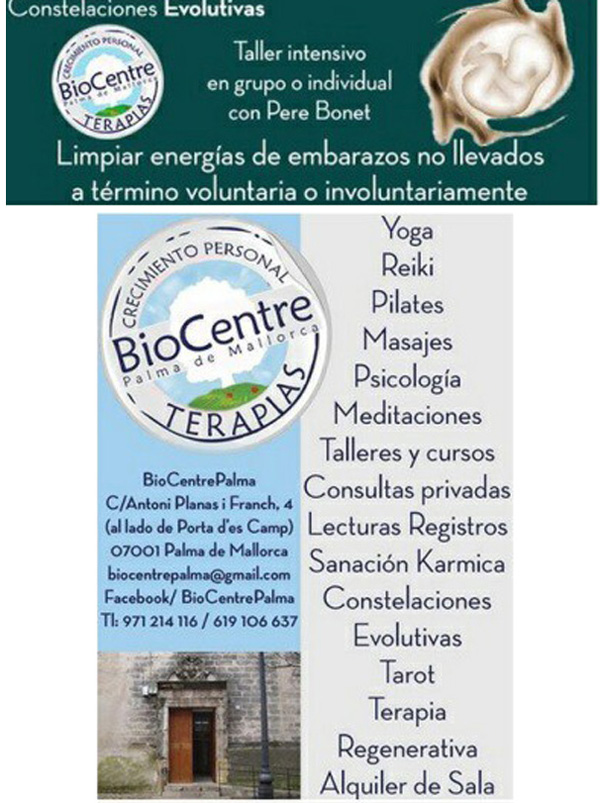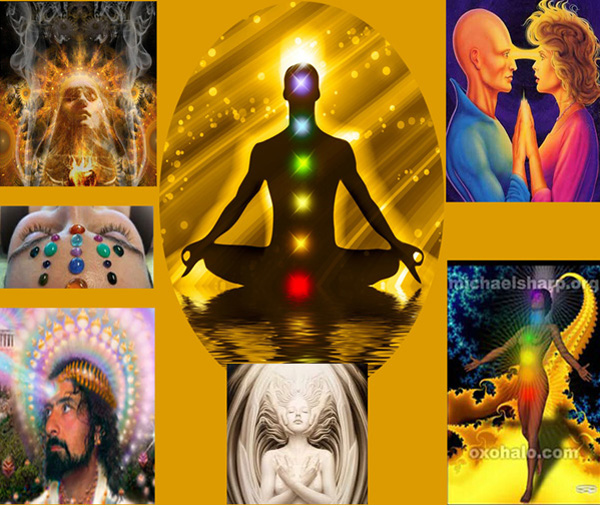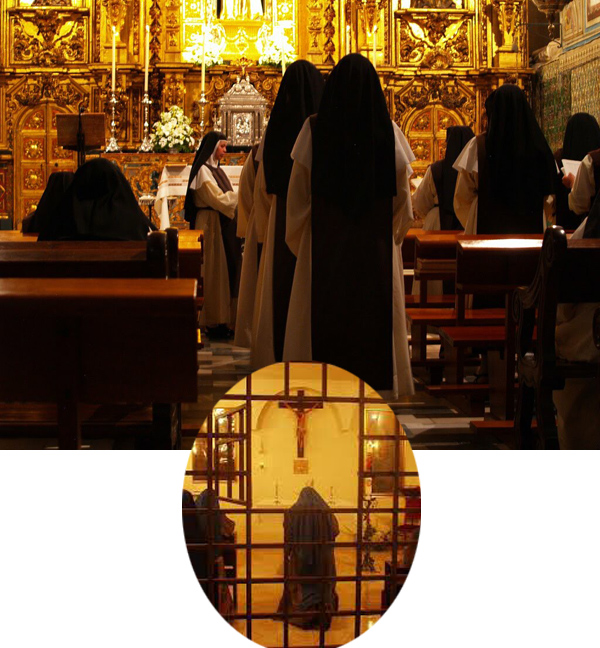 Posted August 31, 2014
________________________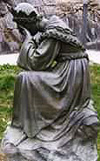 Our Lady of La Salette,
restore the Holy Church.