Progressivism in the Church
Church Revolution in Pictures
Photo of the Week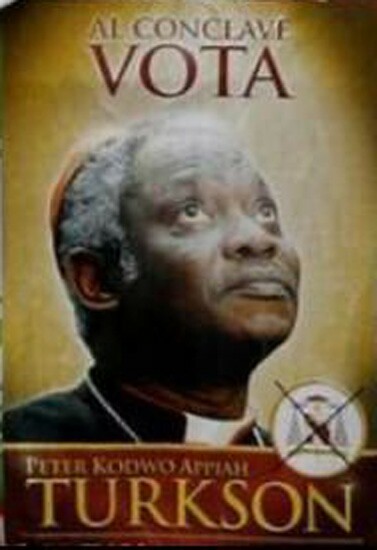 Campaigning for Pope
When Benedict XVI stepped down as an old professor who wants to enjoy a small bourgeois life in his retirement, he conferred a vulgar and democratic note to the Papacy. The message he sent was that the Pope is no longer a Monarch chosen by God for life, but rather just a competent professional chosen by his fellow colleagues to assume their direction for a period of time.
It is not surprising, therefore, that in the wake of his resignation other democratic initiatives are appearing that follow the same lines. Among them is the campaign promoting Card. Peter Turkson for Pope. In the streets of Rome, especially in areas near the Vatican, posters like the one
above
are being put in public places, as shown in the
first row below
. So far no one has claimed responsibility for the campaign.
Another initiative is the Internet campaign to "adopt a Cardinal," as shown in the
second row below
. Under the pretext of the faithful contributing with prayers for the election of the new Pope, what is actually being promoted is a type of plebiscite to lobby for favorites in the Sacred College of the Cardinals, which soon will be gathering in Conclave.
Note - Although presented as a conservative, Card. Peter Turkson, from Ghana, takes a progressivist stance on the use of condoms to prevent AIDS (
here
&
here
)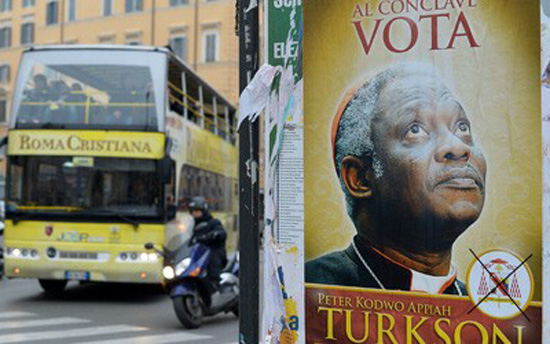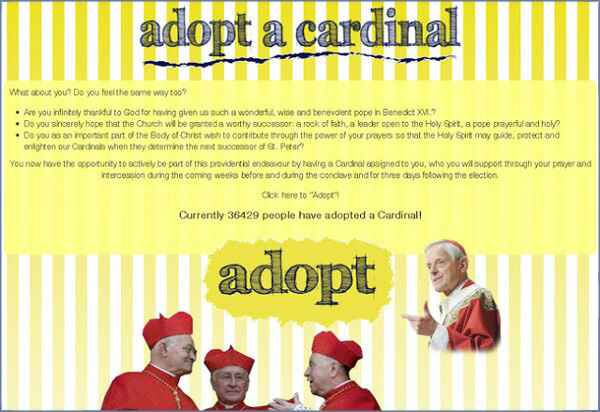 To better read the text on this poster click here
Posted March 3, 2013
________________________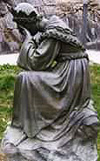 Our Lady of La Salette,
restore the Holy Church.