Progressivism in the Church
Church Revolution in Pictures
Photo of the Week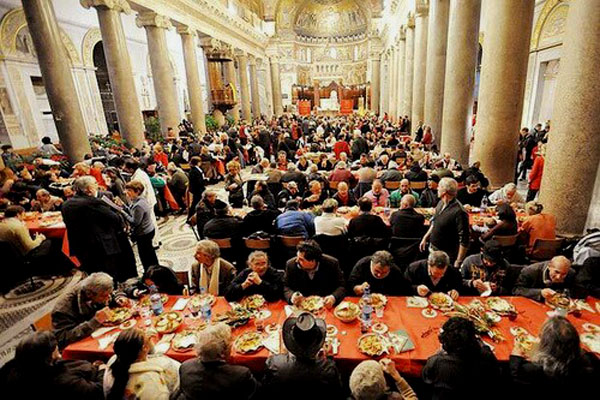 Santa Maria in Trastevere, a restaurant for the poor
On December 25, 2012, the Basilica of Santa Maria in Trastevere, Rome, was transformed into a restaurant to serve the poor of the neighborhood. This initiative has been repeated for many years.
Although we are all sympathetic to giving spiritual and material relief to the poor, especially at Christmas, we believe it should not be done in a church dedicated to the worship of God. Rome does not lack hundreds of other Catholic places to host such an event.
The organizers of the initiative allege the precedent of Pope Gregory the Great who once, during a serious civil turmoil in the city, opened the churches of Rome to feed the poor. It is our opinion that nothing is wrong with doing this in emergencies, as St. Gregory did. The problem appears when it is done on a regular basis, as has been done at Santa Maria in Tratevere. Today, this Christmas lunch for the poor has become a famous charitable event attracting politicians looking for votes and Prelates and priests seeking popularity.
This is an initiative of the ecumenical Sant'Egidio Movement, which also has a social-charitable branch.
It is, in our opinion, another progressivist pretext to desecrate Catholic churches in the wake of the novelties of Vatican II.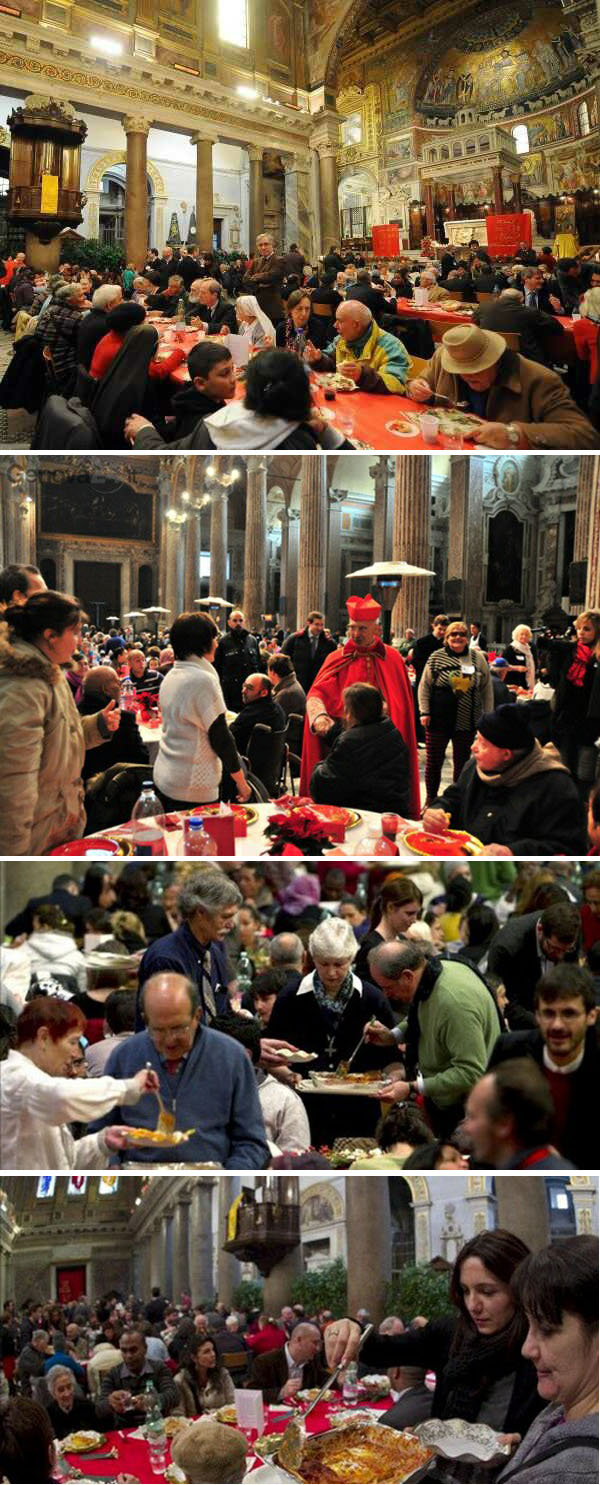 Posted January 13, 2013
________________________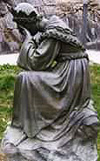 Our Lady of La Salette,
restore the Holy Church.