Progressivism in the Church
Church Revolution in Pictures
Photo of the Week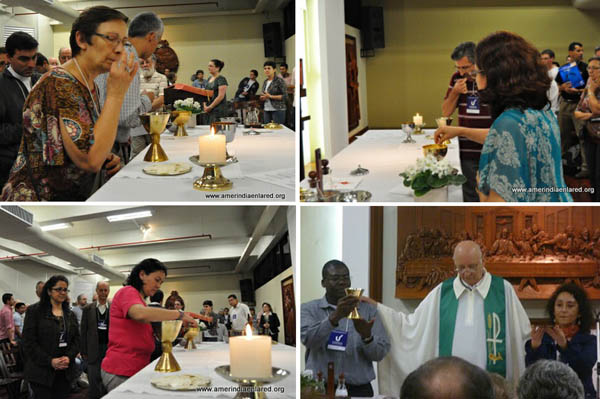 Self-serve Communion, a sign for the future
At the Continental Congress of Theology that took place in São Leopoldo, Brazil, from October 8-11, 2012, some precedents were set for the future.

Encouraged by the Pope's recent choice of Archbishop Gerhard Müller, a strong defender of Liberation Theology, to be the head of the Congregation for the Doctrine of the Faith, the main leaders of this movement decided to gather at a congress. Their aim is to give a new momentum to Liberation Theology.

Their old Marxist solutions were again proposed from the platform. At the same time, some liturgical innovations already being applied in the Base Christian Communities were spotlighted.

Among them is the self-serve Communion that you see in the photos above. The priest says the Mass, and, at Communion time he steps aside, leaving the Chalice and ciborium on the Altar. Then he invites the faithful to come up and take the Host from the ciborium themselves. This allows them to put into practice the progressivist-protestant idea of the priesthood of the faithful.

Another practice is the self-blessing of the faithful, which you can observe in the first row below. It is another application of the same theory.

In the second row below you see an advertsiment of the Congress featuring as speakers Frs. Gustavo Gutierrez, the mentor of Archbishop Müller, Jon Sobrino, Leonardo Boff and Andres Queiroga, all known stars of Liberation Theology. In the third row, two other posters of the Congress. At left, the poor of Latin America extend their hands to receive the gospel of Liberation Theology; at right, a priest, one fist clenched, makes a violent gesture as if he were throwing a granade, under the slogan: "It is no longer enough to pray."

Cheers to Benetic XVI, the conservative! Without his choice of Müller, this rebirth of Liberation Theology would not be possible...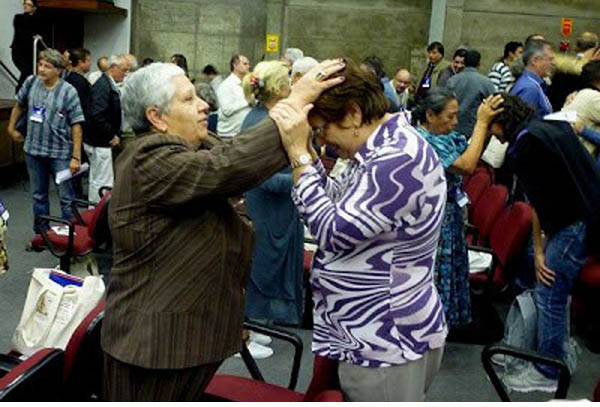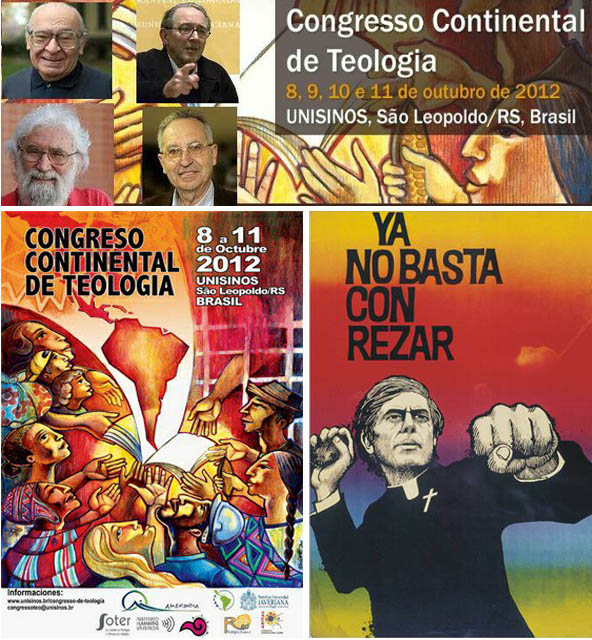 Posted November 11, 2012
________________________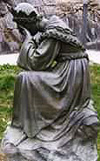 Our Lady of La Salette,
restore the Holy Church.