Progressivism in the Church
Church Revolution in Pictures

Photo of the Week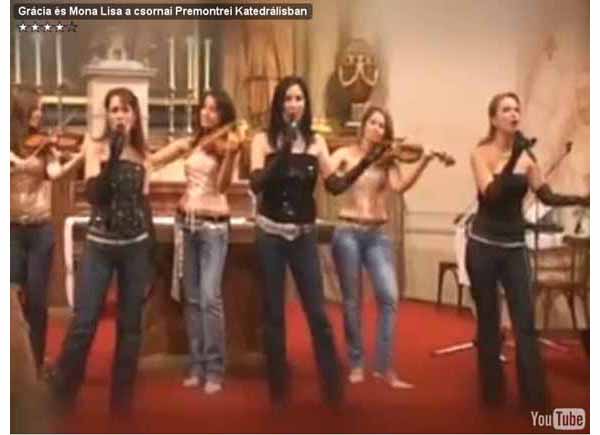 Norbertine Abbey in Hungary hosts pop-rock concert
In Winter 2008, St. Michael's Abbey, the Premonstratensian monastery in Csorna, Hungary, received two trios of young women to perform in its church. Mona Lisa, a popular rising soprano trio, and Gracia, three trained violin players, performed in both casual dress above - tank tops exposing their bellies and tight jeans - and in revealing, sensual formal apparel, below first row.

The audience was seated in the monks' choir stalls, as one can observe in the second row below, and in the church pews. The repertoire included rock hits, traditional Hungarian songs and the Ave Maria by Gounod. In the last row below, you can see two shots of St. Michael Abbey in Csorna, Hungary, where the concert took place.

Progressivism advances as much it can among the conservative Hungarian Catholic people.

To watch a video clip of the performances, click here.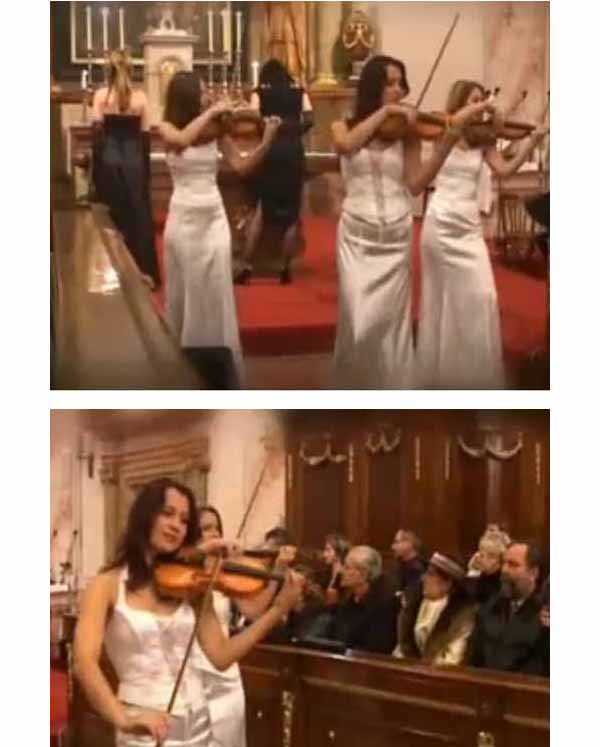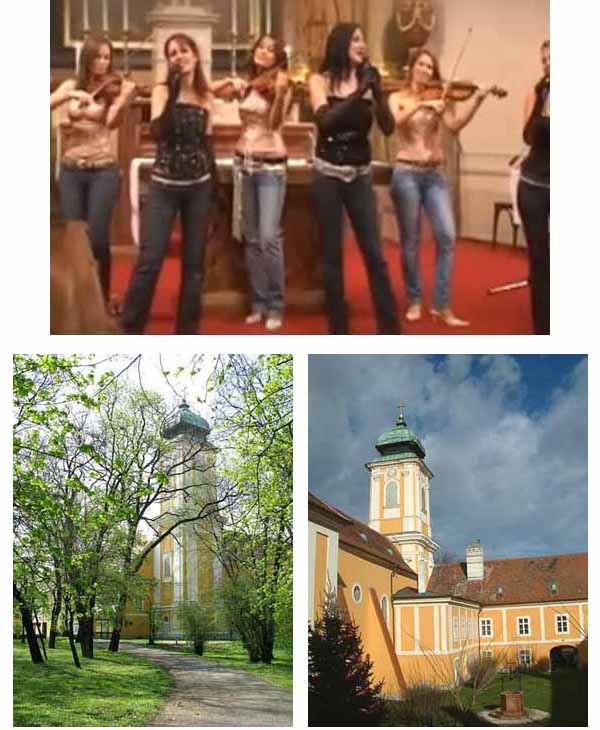 Internet photos
Posted August 30, 2009

Related Topics of Interest

Dance Festival in St. Gallen Cathedral

An Immoral Art Exposition in Brussels Notre Dame Chapel

A Theater Play Desecrates a Church in Lucerne

Dervishes Perform in the Votive Church of Vienna

Vienna Cathedral Displays an Immoral Sculpture of Sister Restituta

French Diocese Presents Jesus Christ as an Extra-Terrestrial

A Dutch Priestess in the Making

Women Replace the Crucified Christ in Germany
Pictures | Home | Books | CDs | Search | Contact Us | Donate



© 2002- Tradition in Action, Inc. All Rights Reserved