Special Request

A Christmas Request


As the graces of Christmas fall over Catholics in this Advent, reminding us of the great generosity of Our Lord who became flesh to save us from original sin, we at TIA have a request for our readers.

Every day during this year of 2013 we have given you a new update: some encouragement helping you progress in your spiritual and cultural life or information assisting you not to fall into the many seductive temptations increasingly present in our days.

It will only be possible for us to continue this effort if you give your generous response. Show us your support by giving a noble donation to TIA this Christmas.

Saint Joseph, Our Lady and the Divine Infant will reward you here and at the hour of your judgment.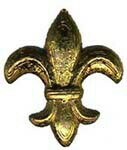 Click on the flower to donate



Donate | Updates | Home | Books | CDs | Search | Contact Us



© 2002- Tradition in Action, Inc. All Rights Reserved