HOT TOPICS: International affairs

Trends to Watch in 2005


Toby Westerman



The increasing authoritarianism of the "new" Russia and its growing international influence is the most important trend to follow in 2005, but remains ignored by the centralized media - at the peril of the national security of the United States.

As Russian press freedoms recede and real opposition to the entrenched Moscow power elite becomes nearly impossible, the Russian government continues to provide increasing amounts of money, arms, and support to anti-democratic, anti-Western nations.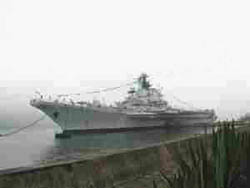 The Russian warship Minsk arrives in China bringing new powerful missiles.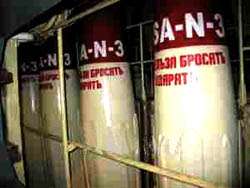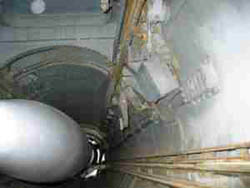 Kanwa Photos





Much of the world was stunned at the report of Russia and China planning to engage in extensive joint military exercises. This announcement should not have come as a surprise, since Moscow has been Communist China's main arms supplier for over a decade - after the "collapse" of Communism in Russia. China pays for its weapons and military training with profits from its world trade, much of it from the U.S.

China's growing economic power has not led to any real increase in personal freedom, but has enabled Beijing to extend its reach into the Pacific through the Indian Ocean and into Persian Gulf.

China's strength will continue to grow in 2005, and will present a powerful threat to U.S. interests throughout the Asia-Pacific region, and Taiwan's existence as an independent, democratically ruled island will become more perilous. China will continue to reach into space, with the help of Russia, and could eventually pose a threat to U.S. space dominance.

America's neighbors to the south will continue to push toward economic and political unity, and look for solutions - from whatever source - to relieve the region's grinding poverty. Unless the United States acts decisively, Marxist President of Venezuela, Hugo Chavez, will continue to sell his program of Socialist revolution throughout the Latin America.

Without U.S. intervention, Latin America's striving toward region-wide unity will follow Chavez' dream of a united, Socialist Latin America, a rival hostile to the United States. Chavez is a close political and personal friend of long-lived Cuban dictator Fidel Castro, whose Marxist state is a "key" ally of Russia in South America.

Marxist Cuba and Venezuela both are known to assist terror, and Stalinist North Korea stands as a pro-terror, anti-U.S. state ready to lash out at any enemy - real or imagined.

The chain of anti-Western dictators, Marxist governments, and supporters of terror could not exist without aid from Moscow. This trend will continue in 2005, the most important question remains - will America take action or play the part of a surprised observer?




Posted January 5, 2005





Toby Westerman writes and edits
International News Analysis - Today
An investigative, analytical, and uncompromising weekly analysis of the world situation

Contact T. Westerman at www.inatoday.com
or P.O. BOX 5182, Rockford, ILL, 61125-0182

Trends to Watch in 2005
was published in the January 1, 2005 online edition of INA Today


International Affairs | Hot Topics | Home
Books | Tapes | Search | Contact Us




�2002-2005 Tradition In Action, Inc. All Rights Reserved