Ambiences and Tendencies
Elegance & Dexterity Conquer
Brute Strength & Matter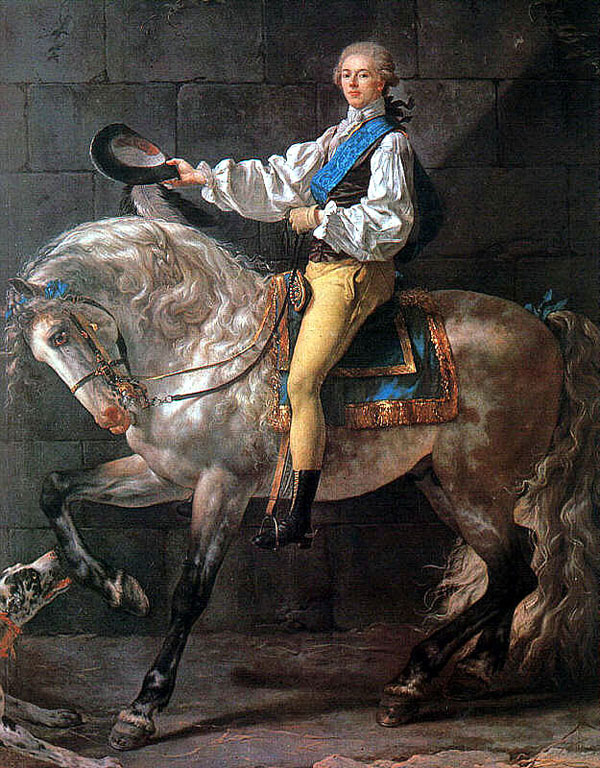 A Polish nobleman, Count Stanislas K. Potocki (1752-1821), was taking part in a hunt in the lands of the King of Naples when he was shown a horse that was considered to be untameable. Immediately, the Count took off his coat and mounted the wild animal, which allowed itself to be subjugated by him. David, the great French painter, represented the scene at the moment when Potocki achieved his victory.
The horse, bestowed with admirable muscles and filled with an amazing vitality, seems to be still foaming under the yoke of the cavalier. The nobleman, who almost gives an impression of fragility in relation to the animal on which he is mounted, maintains his composure with serenity and elegance, in full dominion of himself and the animal as he salutes those who applaud his triumph.
An admirable symbol of the victory of the spirit over matter, of man over beast.
*

What a beautiful theme for meditation for men of our epoch, who frequently allow themselves to be dominated, not just by an animal, but by something much lower in the order of existence, that is, by machines.

Catolicismo, No. 117 September 1960

Posted December 10, 2012