L'Osservatore Romano, the Vatican newspaper, recently released an article praising the movie Harry Potter and the Half-Blood Prince. It is well known that these Potter films promote the occult, a subject matter previously condemned by Holy Mother Church. Here is the first line of the news report: "The Vatican newspaper gave the new Harry Potter movie four stars for promoting 'friendship, altruism, loyalty and self-giving.'" ("Vatican newspaper praises values in new Harry Potter film," CNS online, July 14, 2009)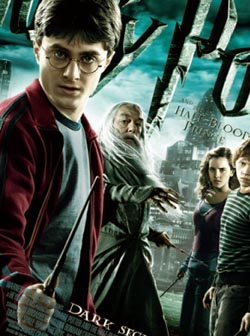 Magic, spells and occult - now approved by the Vatican

In view of the flagrant contradiction between this new orientation toward the occult and the traditional teaching of the Church, I bring to my readers' attention the incredible dangers that accompany all dabbling in such matters. Consider these stories, some of which are very recent:

1. Card. Rivera Carrera, Archbishop of Mexico City and Primate of Mexico, recently affirmed that the existence of the Devil must be taken seriously. During a conference for exorcists in Mexico on July 15, 2009, he said that skepticism leads many to deny the existence of the Devil and to dismiss his actions as psychological, socio-cultural or paranormal phenomena. He warned against embracing any esoteric and occult practices whatsoever because of their estrangement from God. ("Mexican Cardinal says existence of devil must be taken seriously," CNS online, July 16, 2009)

2. Fr. Gabriele Amorth, Chief Exorcist of Rome, has repeatedly warned against dabbling in the occult, even for fun. In a 2008 interview, he stated, "Ninety percent of the cases that I deal with are precisely spells. The rest are due to membership in satanic sects or participation in séances or magic." He insisted that "everybody is vulnerable to the work of Satan, and the Devil loves to take over those who hold political office." The 82-year-old priest has performed more than 70,000 exorcisms, and he alerts the faithful that satanic sects are proliferating today. ("Famous exorcist: 'The devil loves to take over those who hold political office,'" CAN online, June 6, 2008)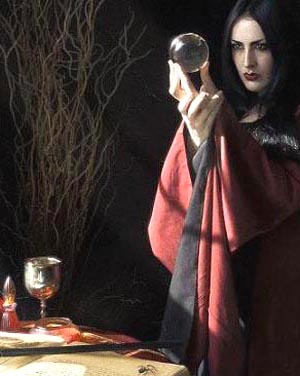 Fr. Amorth: Satanic cults and black magic are on the rise

3. In Berlin, Germany, a radio documentary reports that hundreds of Germans believe themselves to be possessed by demons and are requesting exorcists. Fr. Joerg Mueller, who works with possible cases of demonic possession, said that in 2008 he received requests from about 350 people who believe they are possessed by an evil spirit. ("German radio documentary says exorcisms are being outsourced," CAN online, May 25, 2008)

4. A Youtube Videotape shows authentic visual and audio excerpts from "The Real Exorcism of Anneliese Michel," a vivid demonstration of the existence of the devil and his evil intent. Let all readers beware in viewing this video. Both the 10-minute+ video and audio segments are quite disturbing because what one hears are the voices of actual Devils, rather than the voices of the far more common, subordinate but still terrifying demons. We point out that there are nine choirs of fallen angels in Hell, with Lucifer at their head, still possessing the same angelic intelligence and powers he possessed prior to his fall.

A four-star Vatican endorsement

Given Fr. Gabriele Amorth's explicit warnings about the occult, as well as the very real stories cited above, I ask: How is it possible that L'Osservatore Romano, whose ultimate editor-in-chief is Benedict XVI himself, is permitted to officially release a four-star rating to a film that makes both the practice of magic and the casting of spells seem so harmless and easy to do? The whole J. K. Rowling book and film series, in fact, tells impressionable young souls that witchcraft is simply another childhood option.

The Vatican paper notes that Rowling's vision "lacks a reference to transcendence" or "a providential design." I can only ask: What "values" can be endorsed by the Roman Catholic Church which lie outside a "reference to the transcendent" - more specifically, to Our Lord and Savior Jesus Christ, without Whom we can achieve nothing of value?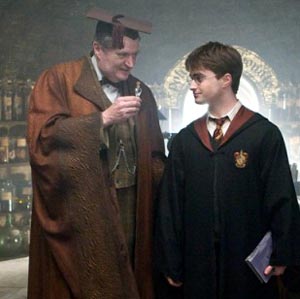 Potions and spells are advised for youth in Harry Potter films

The article further applauds the developing romance we see in the new film. Indeed, are Catholics to applaud the fact that the characters in the Harry Potter series of books and films have evolved to the point where "the teen stars are starting to experience a bit of romance" and, thus, have made themselves even more credible and interesting to today's sadly sexually precocious teen and pre-teen audiences?

Once again, we see the Conciliar Church motto "Continuity through Discontinuity" being applied globally. Once again, we see the Vatican making bad new openings to the modern world.

The Vatican paper's release of a Four-Star film review for Harry Potter and the Half-Blood Prince is likely to encourage Catholics to take their children to watch this movie in search of "friendship, altruism, loyalty and self-giving," which are promoted by the spell-casting characters.

Taking ecumenism to its wider boundaries, we see that it also includes magicians, witches, sorcerers, and Satanists. No one stays away from this new Church. It comes as no surprise that we are living in days of darkness…

By their fruits, you shall know them.



Posted July 24, 2009