Video Collection on Vatican II

TIA Introduces a NEW FEATURE
VIDEOS on our Youtube Channel
or
FREE DVDs or Blu-Rays to watch in your home

OUR FIRST RELEASES

A Promo on the Collection Eli, Eli, Lamma Sabacthani?
&
the Video for Volume I - In the Murky Waters of Vatican II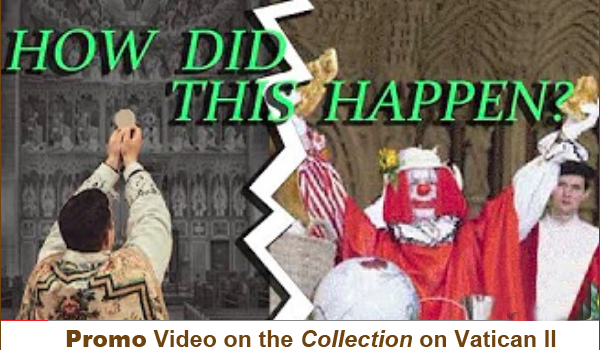 Our first video is a short 2-minute PROMO of the video series on the Vatican II Collection.
A gripping overview of what happened to the Church since the Council.
You can
WATCH IT HERE
now
Why are we doing this?
At the
2017 Event
celebrating the publication of the 11-volume Collection on Vatican II by Atila S. Guimarães, many persons asked for a video guide for each work, where the author highlights the main points and purposes of the volume.
Here at TIA, Salwa Bachar and Michael Saint Amand teamed their talents and started the video project.
Now we present the first video on Volume I of the Collection.
Video Supplement to Volume I: In the Murky Waters of Vatican II
He describes his purpose in writing, reveals the ambiguity behind the Conciliar documents, and shows the reasons for that ambiguity.
It was a deliberate attempt to provide a language for progressivists to allow the destruction of the Holy Catholic Church as we knew it for centuries. We can clearly see how successful that ploy has been today - 60 years after the Council.
Don't have time to read the book? Well, watch the video!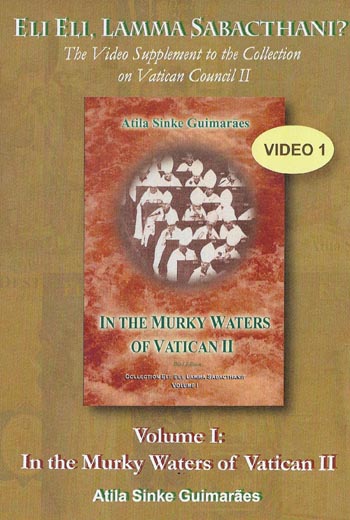 Get your complimentary copy on DVD or Blu-ray


You pay only a $4 shipping & handling cost and if you want to help us, please make a donation
Order your copy now!
(Limit 3 per person)


We believe this video will help concerned Catholics understand the disastrous consequences of Vatican II exploding around us today in the Church and society.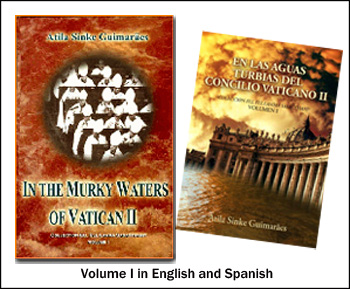 Want to purchase the landmark volume
In the Murky Waters of Vatican II
for your Catholic library?

It is available in English and Spanish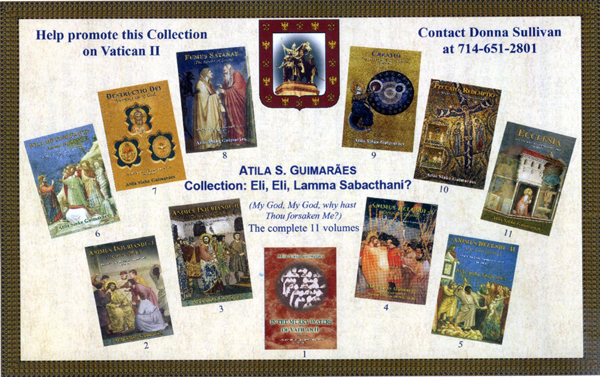 Or purchase the Whole Collection at 40% off for $165 here

Posted September 24, 2018
| | | |
| --- | --- | --- |
| Volume I | Volume II | Volume III |
| Volume IV | Volume V | Volume VI |
| Volume VII | Volume VIII | Volume IX |
| Volume X | Volume XI | Special Edition |