RELIGIOUS: Old and New Hymns

Salve Regina - Hail Holy Queen

Explanation and interpretation by Fr. Stephen Somerville




Salve Regina is one of the four ancient antiphons sung in successive seasons to Our Lady. It is also sung or said at the end of the Mass liturgy in the Roman Rite, preceded by the Three Hail Marys for the conversion of Russia. The English version begins Hail Holy Queen.

For Advent - Christmas through February 1 – the antiphon Alma Redemptoris Mater is sung. From February 2 through Wednesday of Holy Week, Ave Regina Caelorum is sung. From Easter Sunday through Pentecost Friday, Regina Caeli is sung. However, from Trinity Sunday to Advent exclusive, Salve Regina is the choice, in this the longest season.

In plainchant, there are two settings, the solemn and the simple. The simple setting is found in most hymnals, and we present it now.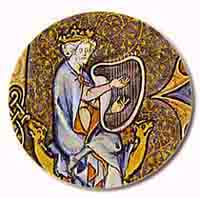 Hymns | Religious | Home | Books | Tapes | Search | Contact Us



© 2002- Tradition in Action, Inc. All Rights Reserved