Progressivism in the Church
Church Revolution in Pictures

Photo of the Week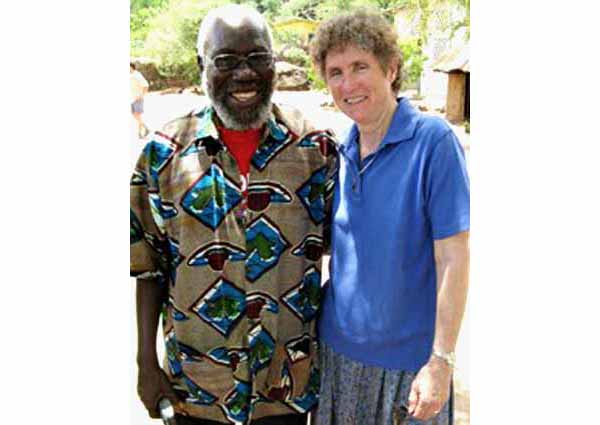 Updated Missionaries in Sudan
Above you are looking at missionary Bishop Paride Taban, retired Bishop of Torit, Sudan, posing with Sister Marilyn Lacey of the Sisters of Mercy, in clothing that could not better adhere to the guidelines of Vatican II's aggiornamento.

Bishop Taban also actively promotes ecumenism in Sudan, being a co-founder of the New Sudan Council of Churches. Since his country is in a constant state of war, he dreams of an inter-confessional village of peace. He says: "I have been dreaming of a community where people with different ethnicities and different religious backgrounds can live side by side with confidence in harmony and fellowship."

This ideal is also what Freemasonry and the U.N. long for on a broader world scale. Again, Bishop Taban is right on target with another goal of the Revolution.

In her turn, Sr. Marilyn Lacey is founder of Mercy Beyond Borders, a non-profit organization to bring humanitarian aid to the poor in Sudan. Doubtless, a laudable social work, which would coincide with Catholic goals if it were to care more for the souls of the poor, instead of being concerned only with their physical needs.

In brief, the missionary work of the Conciliar Church seems turned solely toward peace and the material needs of the poor, working in a common effort with the false religions. To accomplish this task the missionaries abandon their traditional cassocks and habits of their states...

Below, another photo of Bishop Taban in modern apparel, contrasting with one of the rare pictures where he is dressed as a Catholic Bishop.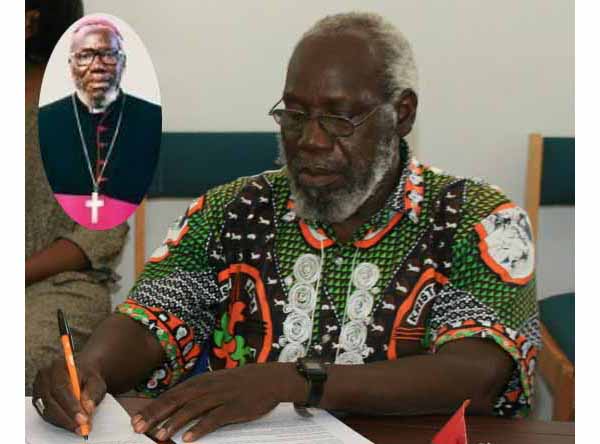 National Catholic Reporter, May 1, 2009 & Internet
February 28, 2010

Related Topics of Interest

Pope Benedict Wearing a Suit

The Decay of Progressivist Women Religious

The Abortion Nun of Illinois

A Paulist Priest Teaches Yoga in New York City

The Dancing Jesuit

The Benedictine Sisters' Ecological Party

Cardinal Wojtyla, in Shorts and a Knee-to-Knee Pose

The Cardinal in Very Casual Dress

Bishop Lugo's Harem

St. Pius X on Priestly Propriety and Dignity
Pictures | Home | Books | CDs | Search | Contact Us | Donate



©2002-2013 Tradition in Action, Inc. All Rights Reserved