Progressivism in the Church
Church Revolution in Pictures

Photo of the Week
Liturgical dancing in Luxembourg
On June 8, 2002, at the dedication ceremony of Sacre Coeur Church in Luxembourg to the Sacred Heart of Jesus, components of the choir perform a dance around the altar, above. The dance was called "Lord, Thou Are Great and Beautiful."

Below, some minutes later, the same youth surround the three priests who concelebrate the Mass. Second row below, Canon Michel Schmitt blesses the mosaic of the Sacred Heart.

Dances on the altar are being performed all over the world with due approval of the respective religious authorities. One of the many bad consequences of Vatican II.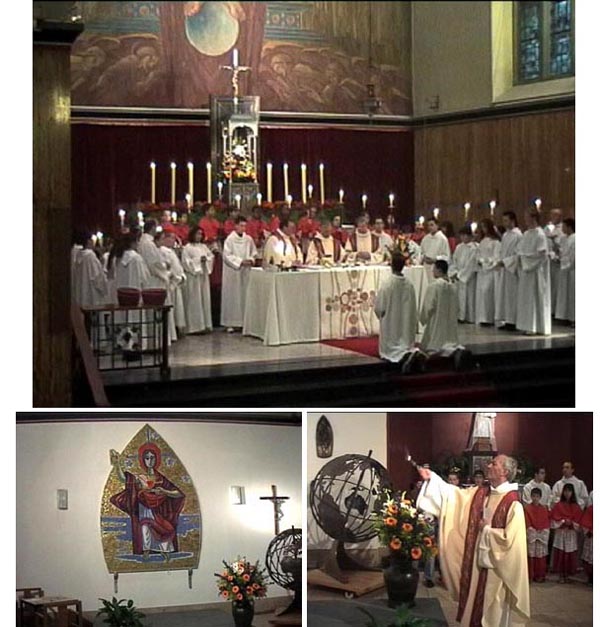 www.sacre-coeur.lu
Posted August 26, 2007

Related Topics of Interest

Young Women Dance for Benedict in Brazil

Young Women in Leotards Dance for JPII

Synchronized Dancing in Revealing Leotards for the Pope in Rome

Liturgical Dancing over an Altar in Cleveland

John Paul II Dances to Rock Music

Belgian Nun Dances in Obscene Poses at WYD

Bishop Plays the Drums in a Nightclub

Sensual Acrobatics for the Pope
Pictures | Home | Books | CDs | Search | Contact Us | Donate



©2002-2014 Tradition in Action, Inc. All Rights Reserved