Progressivism in the Church

Church Revolution in Pictures

Photo of the Week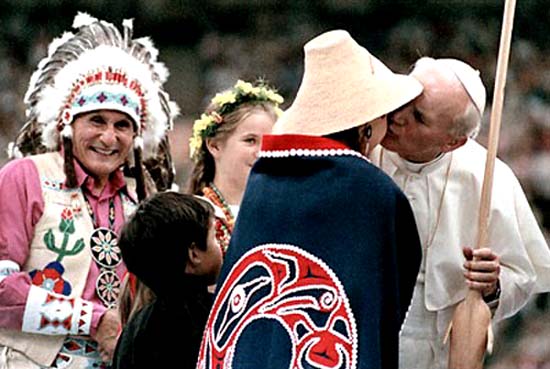 .CatholicPress
Papal kisses to promote life...
On September 18, 1984, on visit to Vancouver, Canada, John Paul II kisses a young woman among the youth and ethnic groups present at the British Columbia Stadium. In his address to the young, elderly and handicapped people, JPII said:

"This evening we have come to celebrate life in Jesus Christ.
In this stadium vibrant with music and dance, as a family comprised of young and old, disabled and strong, as friends united in Christ, we praise God for the gift of life."

For a Pope to warmly kiss a young woman in public is an act that certainly does not invite Bishops, priests and seminarians to practice purity and maintain their vows and promises of chastity.

Related Topics of Interest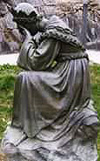 Our Lady of La Salette,
restore the Holy Church
Pictures | Home | Books | Tapes | Search | Contact Us



©2002-2007 Tradition in Action, Inc. All Rights Reserved