Progressivism in the Church
Church Revolution in Pictures

Photo of the Week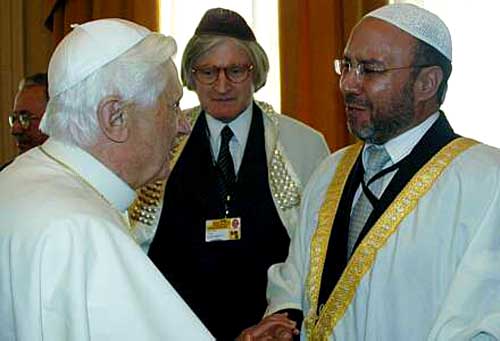 Associated Press
Benedict exchanges blessings with a rabbi
On May 11, 2007, Benedict XVI received Muslim sheik Hussein Saleh, above shaking hands, and rabbi Henry Sobel, center, at the Monastery of St. Benedict, Sao Paulo, Brazil.

After the meeting ended, rabbi Sobel told the press:

"With deep humility, I asked for a blessing and was blessed. I also asked for the Pope's permission to bless him and was authorized to do so."
For more from the Jewish Telegraphic Agency, check here.

Once again Benedict XVI implicitly denies the falseness of the Jewish Religion, as well as its guilt in the crime of Deicide and its constant historical persecution of Catholics.

Related Topics of Interest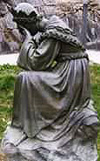 Our Lady of La Salette,
restore the Holy Church
Pictures | Home | Books | Tapes | Search | Contact Us



2002-2007 Tradition in Action, Inc. All Rights Reserved