Progressivism in the Church
Church Revolution in Pictures

Photo of the Week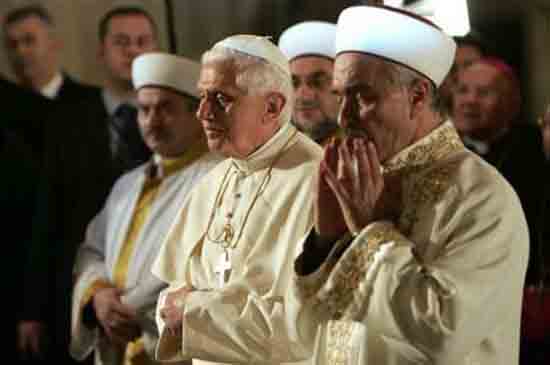 Reuters
Benedict at the Mosque
On November 30, 2006, Benedict XVI pays homage to the Muslim religion during a visit to a mosque in Constatinople, Turkey.

Above, Pope Ratzinger during his one-minute prayer among muftis.

Below left, Benedict prayed facing Mecca at his visit to the Blue Mosque;
Right, he entered the mosque without shoes, as required by Islamic precepts.

Second row, Blessed Pope Urban II preaching the First Crusade in Clermont, France.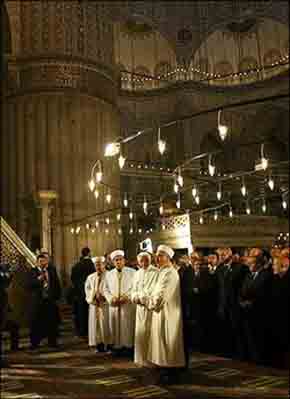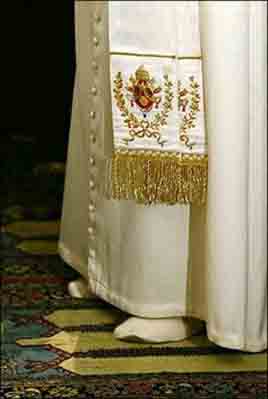 Yahoo - Reuters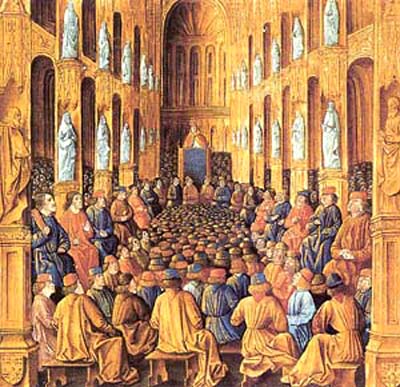 Related Topics of Interest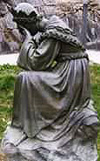 Our Lady of La Salette,
restore the Holy Church
Pictures | Home | Books | CDs | Search | Contact Us | Donate



©2002-2011 Tradition in Action, Inc. All Rights Reserved