Homosexuality and the Clergy
Can a Priest Be Judged by Civil Authorities?

Atila Sinke Guimarães

After completion of the book Vatican II, Homosexuality and Pedophilia, I thought it convenient to expound and refute some of the most common sophisms that surround the two-fold crisis of homosexuality and pedophilia that scourges the Catholic Church.

This is the third sophism and its answer taken from the work's Appendix.
Sophism 3 - A priest should be judged only by an ecclesiastic authority. To judge a priest in a civil court violates the sovereignty of the ecclesiastical sphere and constitutes an aggression against it.

Answer - Both spheres – ecclesiastic and civil – are sovereign, and each has the means to maintain and govern itself separately. Normally each is capable of meting out justice to its respective members.

Now, it happens that the totality of the members of one sphere, the Catholic Church, are also members of the other, the State. These members have duties with regard to both spheres. This is the case, for example, of civil governors and officials who should govern fairly and be faithful to Catholic doctrine. If they fail to do so, they can be judged by the religious authority.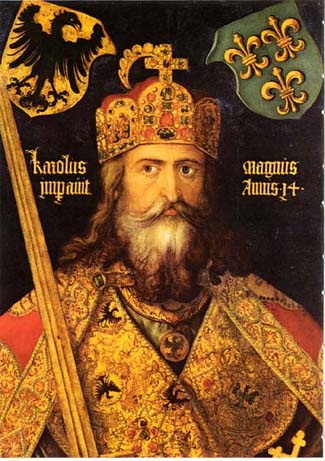 In History God has called representatives of the civil sphere, such as Charlemagne, to assist the Church

Reciprocally, Church members have the duty to observe the civil law. Should a member of the Church violate such a law, he should be judged by the civil authority. For this reason a priest who commits a pedophile crime, which damages and threatens the civil order, should be judged by authorities of this sphere.

Furthermore, in the case of pedophile or homosexual priests, the ecclesiastical sphere was revealed incapable of healing itself. It has happened in History that God has called representatives of the civil sphere to decisively assist the Church, such as Charlemagne, St. Louis of France, St. Ferdinand of Castile, St. Henry of Germany and many others. Reciprocally and more frequently Divine Providence has called the Church's representatives to help heal the wounds of the civil order.

So, there is a principle of mutual aid between the two spheres, by which one sustains the other when one reveals itself unable to cure itself. The same principle may apply to the present day situation.

Therefore, by judging pedophile or homosexual priests, the civil authority carries out its duty to the temporal sphere and does not violate the sovereignty of the ecclesiastical sphere. On the contrary, it helps to heal the latter.




Sophism 1 | Sophism 2 | Sophism 4 | Sophism 5 & 6 | Sophism 7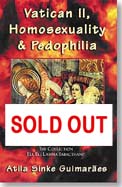 To purchase this book,
click here
Homosexuality | Hot Topics | Home | Books | CDs | Search | Contact Us | Donate



©2002-2013 Tradition in Action, Inc. All Rights Reserved